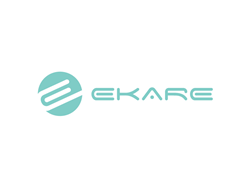 FAIRFAX, Va. (PRWEB) May 05, 2020
eKare Inc., announced today that it will expand its operation in Europe by establishing a European subsidiary and opening an eKare Europe office.
eKare is a digital wound management company known for the inSight® 3D wound management system, which provides a comprehensive solution for diagnosis, prognosis, and treatment of wounds. The inSight platform is available globally and is used across various clinical settings and research institutions.
The establishment of eKare Europe will enable the company to deepen and broaden its business and research initiatives in the European market. In addition to expanding the use of inSight and better serving its customers in Europe, eKare Europe will continue to advance digital wound care solutions by collaborating with the prestigious AHSN Digital Health Accelerator program as announced last year.
eKare and eKare Europe will honour existing contracts with customers, in which it was represented by its former European distributor(s). Contacts for customers will remain the same. The e-mail addresses and telephone numbers will be updated.
For questions, please contact us:
eKare Europe
T: +31 (0)20 765 36 09
eKare UK
T: 0330 133 0437
info@ekare.eu
About eKare
eKare is dedicated to the design and development of wound assessment solutions, including 3D wound dimensions and tissue classification capabilities, using the latest computer-vision and mobile technology. eKare's innovative technology is creating new possibilities in how we deliver wound care across the healthcare continuum, from inpatient hospital and skilled nursing facilities to ambulatory clinics and telemedicine. eKare's mission is to advance the science and delivery of wound care by leveraging mobile and sensor technologies to connect patients, providers, and industry.
http://ekare.ai (US) http://ekare.eu (EU)