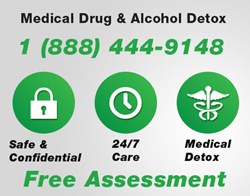 El Paso, TX (PRWEB) November 27, 2013
An El Paso drug rehab center is announcing that a new program geared toward decreasing the rising tide of prescription drug use is available at Drug Addiction Treatment Centers.
Based upon a 2012 study from the University of Texas Center for Social Work Research, the pain pill problem continued to increase; the indicators for hydrocodone were 10 times greater than for oxycodone. Meanwhile, the methamphetamine market has changed, with local "cooking" using over-the-counter pseudoephedrine with the "one pot" or "shake and bake" method to produce small amounts declining. In the first quarter of 2012, 89 percent of the methamphetamine examined was produced in Mexico using the P2P method with a potency of 83 percent and a purity of 95 percent based on samples analyzed by the Drug Enforcement Administration's Methamphetamine Profiling Program. Only 8 percent was from the pseudoephedrine method.
The new program focuses on ways of decreasing drug use, its affects on adults and adolescents, and leads them to a healthier way of life. Detoxification, group and individual therapy, and developing a spirituality that works for individuals are big parts of this program.
Drug rehabilitation allows adults and adolescents a chance to get clean from their drug of choice, whether it is cocaine, heroin, marijuana, or prescription drugs. A part of this process is detoxification, cleansing out the physical body filled with mind-altering substances. Drug detox's main goal is to rid the body of chemical toxins.
Drug rehab centers stand firmly upon the foundation of the Twelve Spiritual Principles of recovery, which include Honesty, Hope, Faith, Courage, Integrity, Willingness, Humility, Love for Others (Brotherly and Sisterly), Justice, Perseverance, Spirituality and Service. These centers exist to support and guide recovering individuals as they learn to seek a different path that does not involve drugs.
For more information on Drug Addiction Treatment Centers in El Paso, visit http://drugdetox.org or call (855) 912-7867.