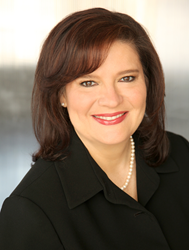 When managing conflict, there is a basic skill set that can be taught to members of any team to create a more effective workplace
(PRWEB) September 03, 2014
Sonya Shelton, CEO and founder of Executive Leadership Consulting, has experienced the pros and the cons of conflict in the workplace. Shelton literally wrote the book on conflict and offers tips for managing workplace conflict leading to a more conducive and aligned workforce.
A study by Stanford University showed "conflict management skills" as the biggest leadership development concern for CEOs. According to Shelton, when conflict isn't handled correctly it can result in personal dislike, team disintegration, disengagement and negativity. Luckily, the skill of resolving conflict effectively can be learned by anyone.
"Every leader and organization is different," says Shelton. "However, when managing conflict, there is a basic skill set that can be taught to members of any team to create a more effective workplace."
Shelton offers the following tips to effectively manage workplace conflict:

Stay calm, ask questions and manage emotions
If you can manage your emotions during times of conflict you will likely remain open and connected with the other person. Usually, you can reach a quick resolution and move on.
Encourage challenging opinions and healthy debates
Conflict isn't always a bad thing. Managing conflict effectively can ultimately lead to creative and effective solutions. When conflicts are resolved quickly and effectively, the team doesn't get stuck and can concentrate on their performance and results.
Resolve conflict in a way that leads to improved self-awareness and better teamwork
If not handled correctly, workplace conflict can be a detriment to the productivity and cohesiveness of a team. Coaching your team on how to manage conflict effectively will lead to better outcomes including improved self-awareness and better teamwork.
For more information or to purchase a copy of Sonya Shelton's bestselling book "You're an Executive, But Are You a Leader?" visit http://executiveleader.com/
About Executive Leadership Consulting:
Sonya Shelton, CEO and founder of Executive Leadership Consulting, is the author of the #1 Amazon bestselling book "You're an Executive, But Are You a Leader?" As an international speaker and consultant, she shows managers and executives how to increase their leadership effectiveness so they can boost their professional and business results.
Executive Leadership Consulting offers workshops and coaching programs designed to develop leadership capability at all levels of the organization. Shelton designed the programs at Executive Leadership Consulting based on her more than 25 years experience as a leader in a variety of companies and industries, including the high-paced fields of publishing, advertising, and entertainment. She has worked as an executive coach and consultant with companies around the world from start-ups to Fortune 100 corporations, including Disney, Nestlé, and Microsoft.