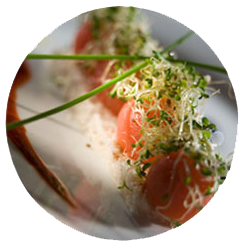 Mazatlán, Mexico (PRWEB) July 23, 2015
When vacationing in Mexico, one of the most respected and admired names in travel providers is El Cid Vacations Club. This award-winning industry leader can rightfully boast perfect locations in Mazatlán, Cancun and Cozumel that only serve to enhance the world-class service travelers experience while getting away from the hustle and bustle of everyday life. In Mazatlán, El Cid Castilla Beach Hotel has one more thing to boast about.
La Pergola Dinner Theater at El Cid Castilla Beach Hotel now offers guests a new variety of flavors with the Asian buffet. Korean, Thai, Indian, Chinese and Japanese dishes will entice and delight restaurant guests as they enjoy not only a marvelous meal, but a live theme show as well. Guests who have visited this resort in the "Pearl of the Pacific" know that the La Pergola Dinner Theater offers some of the best live entertainment in Mazatlán. The live shows and entertainment vary throughout the week and include Mexican fiestas, Broadway-style shows and even karaoke nights.
This attractive resort on the Pacific gives visitors a chance to experience the authentic spirit of México. And the new fare at La Pergola Dinner Theater is just one more way in which El Cid Vacations Club serves up an unforgettable getaway replete with warm, friendly service and incredible flair. With a spectacular array of restaurants and lounges featuring live entertainment and cuisine with international tastes, every day at El Cid Castilla Beach can feel like a trip around the world.
El Cid Vacations Club is a global leader in the vacation ownership and resort industry, delivering a wide variety of memorable vacation experiences for members. ECVC continually strives to enhance its member services and guest experiences. Members are now invited to take advantage of downloading the complimentary El Cid Vacations Club Member mobile app available on both the App Store and Google Play. This application allows members to stay up to date on the most recent news, make reservations, and always stay in contact with ECVC. This is the perfect opportunity for ECVC members to plan their next dream vacation at one of the many stunning El Cid properties. For more information, visit http://www.elcidvacationsclub.com.
###
El Cid Vacations Club Contact Information:
El Cid Vacations Club
Av. Camarón Sábalo S /N Centro Comercial El Cid.
Mazatlán, Sin. México C.P. 82110
Phone +52 669 913 3333
Fax +52 669 916 0665
Email: ownersrelations(at)elcid(dot)com(dot)mx