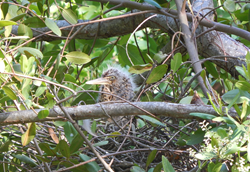 Mazatlan, Mexico (PRWEB) June 05, 2015
Hotel Marina El Cid Spa and Beach Resort is one of the most popular Riviera Maya resorts for luxury vacations. Travelers who plan a stay at this oceanfront resort are in for a rare treat this summer, as they will have exclusive access to a great vacation experience.
One of the many reasons travelers enjoy spending time in the Riviera Maya area of Mexico is that they have access to numerous amenities and activities. The experience one has while staying at Hotel Marina El Cid Spa and Beach Resort will make memories that last a lifetime. A rare opportunity that many do not get to see is the variety of uncommon plant and wildlife that is indigenous to the area.
In 2005, Hurricane Wilma strongly impacted the entire region of Riviera Maya. Tiger Herons commonly nested in this area and many locals were worried this species would face extinction. Those who visit Hotel Marina El Cid Spa & Beach Resort will be delighted to see these birds have returned and they can visit the conservation area, El Caribe Nursery, within the hotel grounds. Native to Central America and Northern Colombia, this is a rare chance to see these beautiful wading birds, named for the stripes that adorn their necks, up close and personal.
Hotel Marina El Cid Spa and Beach Resort informs travelers that they can see the herons at different stages of their development during their stay. Throughout the last year, in particular, even more nesting has occurred and some exciting events have taken place. Hatchlings were seen migrating from their nest, collecting food, and more. In 2014, Lea Parra Gomez, a graduate student at the Mesoamerican Polytechnic University of Tenosique, Tabasco conducted a very interesting study that linked hotel tourism with the nursery activity of these animals aligning with environmental education. Visiting Hotel Marina El Cid Spa and Beach Resort is the perfect way to learn more about this interesting study, and these wonderful creatures. For more information about how to have the perfect vacation in Mexico, visit http://www.elcid.com.
About El Cid Resorts –
El Cid Resorts owns a collection of six luxury hotels in three destinations which it has managed for over four decades. With resort options in Mazatlan, Cancun, and Cozumel, Mexico, El Cid provides some of the best vacation experiences available. By offering a wide variety of services, amenities, and different meal plan options including all-inclusive, guests can customize their vacation to suit their needs. El Cid Resorts in Mexico has been honored with customer choice awards from companies such as TripAdvisor, AAA, and other quality travel companies. For more information on El Cid Resorts please visit http://www.elcid.com.
###
El Cid Resorts Contact Information
International
Toll-Free: 1 866 306 6113
http://www.elcid.com
Within Mexico
Mazatlan Toll-Free: 01 800 716 9800
Riviera Maya Toll-Free: 01 800 003 6292
Cozumel Toll-Free: 01 800 670 3277
http://www.elcid.com.mx