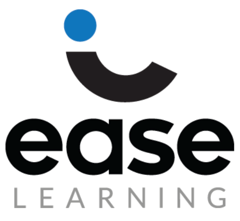 We are moving to the next level of delivering an effective and engaging experience to today's learners. And in doing so, we wanted to embrace a new name that better represented our broadened abilities to drive student success.
BOSTON (PRWEB) July 01, 2019
eLearning Innovation, a leader in learning design has adopted a new corporate name, "Ease Learning". The name change reflects the company's broader commitment to delivering tech-enabled, learning design to drive learner success. The name change also coincides with the launch of Ease Performance, a proprietary learner analytic tool that provides unprecedented visibility into actionable teaching and learning insight. Ease Performance complements the company's existing learner success offerings – Learning Design and Helpdesk. By integrating learning design, learner analytics and a learner centric helpdesk, the company is bringing a 360° approach to driving learner success.
As part of the new focus, the company has also partnered with Chris Vento, founder of Innoventify to build and launch Ease Performance. Chris is a noted product visionary and pioneer in the development of game-changing educational technology products. He developed enterprise-level, academic learning delivery and analytic platforms that have been adopted by almost every post-secondary institution. Among his many accomplishments, Chris was the EVP and CTO of WebCT/Blackboard and also the EVP of Technology & Development of Cengage Learning where he was responsible for the development of MindTap – a platform that accelerates student success. Additionally, Chris is a leader and contributor in the edtech industry standards and interoperability initiatives.
The company will continue to focus on learning design that is aligned to workforce, institutional, department and program goals as well as continuing to provide world-class helpdesk services to the wide range of its academic, corporate, and non-profit customers including Brandeis University, Kepler, Southern New Hampshire University and Temple University. However, the addition of Ease Performance allows the company to leverage data that is gathered through the integration of Ease Performance directly into the learner's course environment. This provides Ease Learning the ability to gather insight into how to identify teaching and learner challenges, measure the effectiveness of the program elements and use this data to improve learning design, and ultimately drive learner success.
"As a company made up of a team of passionate educators, we have always been dedicated to the success of our customer's learners. We are committed to continuing to evolve and make teaching and learning even more effective," said Laurie Pulido, Founder and CEO of Ease Learning. "It's a very exciting time for our company and for the academic and corporate learning worlds. Our partnership with Chris Vento and the launch of Ease Performance, which enables an entirely new way to capture a broader range of learner analytics and use that information to optimize the learner experience, signals that we are moving to the next level of delivering an effective and engaging experience to today's learners. And in doing so, we wanted to embrace a new name that better represented our broadened abilities to drive student success."