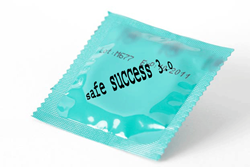 Penny-wise and pound foolish is not a strategy...
Washington, D.C. (PRWEB) August 26, 2014
Ecstatic About Winning
Canvass mania is the time of the year when political payrolls really grow - TBP's "Safe Success 3.0" protects hard-won victories.
Campaigns, unions, non-profits and field vendors will soon put thousands of eager door-knockers to work. After Labor Day, as staff rosters begin to increase dramatically, Tru-Blue Project ("TBP") is there to enable Democrat victories by taking on important but often "unattractive" work: payroll, stipends, time-keeping, staff-carrying and all the legal and regulatory burdens that go along with it.
"Winning and success are very gratifying," says TBP staffer Joe Viggo: "But you've got to be safe too. Penny-wise and pound foolish is not a strategy; it's just a risk. We want to have success -- but do it safely. We're extremely flexible and we keep it simple."
"Tax Man, Mr. Thief!"
This year, TBP is seeing an uptick in the number of campaigns and candidates concerned about the propriety of employing canvassers as independent contractors (1099s): "I don't know how pervasive it is for Democrats or Republicans," says Viggo: "I can't imagine labor-unions that are doing political work condone it from campaigns or vendors."
According to TBP's Viggo, the Internal Revenue Service definition for who is a legitimate 1099 is well defined: "It's clear. Whatever the reason for not understanding, it's never too late to get it right. We're focused on the people doing it right."
The Weight of Risks
TBP also reminds that, beyond the mis-classification of employees as independent contractors ("1099s"), there are myriad other issues: "Workers compensation, unemployment, over-time, a living wage -- these are all things that progressives fought and fight for. It's encouraging to see political field workers being covered properly. It's not easy - but there is help out there," says Viggo.
Good and Bad Actors?
"We work directly with campaigns or their vendors. We assume the biggest and best for-profit firms do it right: Grassroots Solutions, Fieldworks, Field Strategies, Democracy Resources - these firms set the table," according to Viggo: "It's easy enough to ask them or others if you're curious. But we have zero interest in highlighting those getting it wrong. We're focused on the hundreds of political employers wanting to do it right."
Based in D.C., TBP is the joint project of similarly committed progressives, labor unions and political vendors seeking cost-effective and super-efficient ways to do back-office work: 202-350-3806 - 2200 Pennsylvania Avenue, NW, Washington, D.C. 20037.