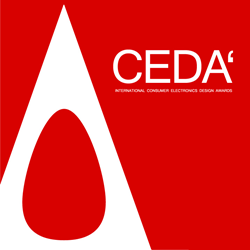 Best Digital Devices and Electronic Products, demonstrating design quality and innovation will be highlighted.
Como, Italy (PRWEB) January 30, 2014
Entries for the 2014 A' Consumer Electronics Design Accolades will be accepted now through February 28, 2014. Product manufacturers and industrial designers worldwide are invited to enter their best consumer electronics products to the A' Design Awards' "Digital and Electronic Devices Design Category". The A' Design Award & Competition is one of the world's leading and most diffused design awards, reaching over six hundred million impressions through media placements in televisions, newspapers, magazines and digital publications in more than 150 countries.
The A' International Consumer Electronics Design Award program is open to all companies, industrial designers and design studios regardless of production or retail status. Award winners will be given a free life-time license of the "Design Award Winner" logo to place on their products. Prior studies show that the A' Design Award – Winner Logo motivates the consumers toward a purchase decision and could be used by the A' Design Award Winner companies to differentiate their products from the competition by highlighting the intrinsic design and innovation qualities.
Entries will be professionally judged, following strict judging criteria and guidelines by an expert 50-person jury panel composed of design professionals, scholars and press members. Entries will be blind-judged to ensure that the products entered to the A' International Consumer Electronics Design Awards are evaluated in a fair and just way without any possibility of intervention to the judging and evaluation process. The Jury decision will be final. There are different categories for "Digital and Electronic Devices", "Surveillance Products", "Wearable Technologies", "3D Printing", "Interface Design", "Domestic Appliance Design", "Green Design" and "Mobile Technologies".
Award winners will receive the design excellence certificate, the award logo license and a special trophy realized by 3D printing of metal. Laureates will be invited to the exclusive A' Design Award & Competition Gala-Night in Italy for networking possibilities with press members, designers, industry figures and other winners. Award winning products will further be invited for a special exhibition, and the winners will receive a complimentary public relations campaign to celebrate the award status.
The PR Campaign given to the A' International Consumer Electronics Design Award includes press release preparation and distribution to thousands of publications, as well as translation of award winning entries to 20+ languages in order to reach the international media in their native languages, ensuring worldwide diffusion and publicity of award winning products. Winners can expect to earn fame, prestige, credibility, and international awareness for their products.
Entries to the A' International Consumer Electronics Design Awards could be made online at http://www.adesignaward.com and the results will be announced on April 15, 2014.
About the A' International Consumer Electronics Design Award
In search of excellence in design and quality in consumer electronics, the accolades were created to recognize and celebrate the very best design oriented consumer electronics product manufacturers worldwide. The aim of the A' International Consumer Electronics Design Award is to create incentives for product designers and manufacturers worldwide to come up with better designs for a better future. Learn more at http://www.whatisadesignaward.com.