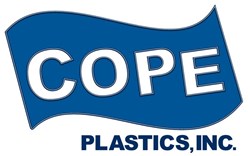 Alton, IL (PRWEB) October 31, 2013
Cope Plastics, Inc. is teaming up with local recycling company, RJ's Recycling to provide an Electronics Recycling Day to the community. Saturday, November 2nd from 9 AM to 1PM, members of the Riverbend community can dispose of their electronics at the Cope Plastics Processing Center at 5033 Humbert Road in Alton, IL.
A wide range of electronics & appliances accepted included but not limited to: cell phones, vacuum cleaners, computers, coffee makers, microwaves, fans, bbq grills, toasters, flat screen TVs, etc! If you have questions about acceptable items, please call RJ's Recycling at (618) 401-0937.
Cope Plastics is the premier distributor and fabricator of plastic sheet, rod and tube across the Midwest delivering solutions to our valued customers since 1946. The company is proud to be a certified Women Owned Business by the NWBOC since 2012. Visit us at http://www.copeplastics.com.
RJ's Recycling is a local recycling company run by the Hetge family. "Recycling for the next generation" is their mission for their free services which they provide to residents, business, churches, schools and more in the Riverbend area. RJ's has recycled approximately 30,000 pounds of tin and other metals, and plans to increase this through partnership like this e-recycling event with Cope Plastics. For more information or to schedule a pick-up, please contact Roger Hetge at (618) 466-5998.