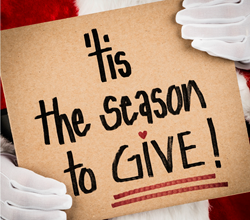 This time, however, we wanted to help make the world a better place by enabling one lucky winner to earn money for their favorite nonprofit organization.
New York, NY (PRWEB) April 03, 2014
Thanks to America's fastest-growing online retailer giving to charity has never been easier. Throughout the month of April, ZenithMart customers only need to talk up their favorite store via their social media networks to earn chances to win $200 for their favorite charity.
Entering the contest couldn't be easier either. All consumers need to do is visit ZenithMart online at http://www.zenithmart.us to enter. Bonus entries for the contest, which ends April 30, can be earned by sharing on Facebook, Google+, Twitter, Pinterest and LinkedIn. Newcomers to the ZenithMart family can also earn entries simply by liking the electronics retailer on Facebook and following it on Twitter. Subscribing to the store's YouTube channel also counts as an entry.
"After the overwhelming success of our February Social Media Contest, we decided to keep the momentum going," said founder, president and CEO Tochukwu Mbiamnozie. "This time, however, we wanted to help make the world a better place by enabling one lucky winner to earn money for their favorite nonprofit organization."
ZenithMart shopper Adam Irlander won the February Social Media Contest by referring the greatest number of people to the recently launched online retailer. For his efforts, Irlander was awarded a shopping spree.
The Social Media Contest was launched by ZenithMart to encourage its fans to spread the word about the store's exceptional prices, outstanding service and ever-growing selection.
The consumer response has been overwhelming, Mbiamnozie said. While its general merchandise and online electronics portal has only been actively live since late 2013, ZenithMart already boasts thousands of Facebook fans.
"Every time a customer refers us to a friend, family member or co-worker, we feel a tremendous sense of satisfaction that we are living up to the promises we made when ZenithMart was founded," Mbiamnozie said. "Our store was created to provide customers an online shopping alternative they could trust to deliver great service, highly competitive prices and quality products. Referrals tell us our customers recognize the ZenithMart difference."
With an ever-growing product line that includes electronics, computers, laptops printers, scanners, tablet pcs, hand tools, power tools, gps, cameras, tv, shoes, bedding, security cameras, jewelry & more, ZenithMart delivers a customer-first shopping experience.
"We are committed to making the online shopping experience remarkable for our customers, and we are honored that so many consumers are taking notice."
To find out more about the April Social Media Contest, visit ZenithMart online. There is no cost to enter. The April winner will be announced shortly after the contest's closing. Stay tuned to ZenithMart's social media channels for developments.
Ever since its inception in 2012, New York-based ZenithMart has been working to take the Internet by storm. Specializing in general merchandise, electronics, laptops, computers, office machines, printers, cameras, jewelry, shoes and more, the retailer distinguishes itself by delivering high-end security, a wide variety of products, great pricing and outstanding customer service. Since its website's launch in late 2013, ZenithMart has grown by leaps and bounds to become one of America's fastest-growing online shopping portals.