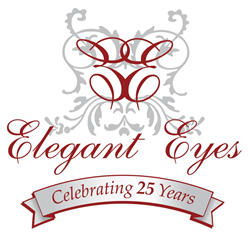 Here at Elegant Eyes we believe that eyewear is the most important finishing touch to any ensemble.
East Orange, New Jersey (PRWEB) April 24, 2014
When it comes to fashionable eyewear, Elegant Eyes has always maintained the position of a leading provider of the most exclusive brands. Keeping up with their reputation, the company is set to host the first of many trunk shows of the season this Sunday, April 27, 2014 from 2PM-6PM.The first designer collection to be featured in their trunk show line up is none other than the world renowned Tom Ford. This showcase will feature some of Tom Ford's most exclusive pieces and will be held at the company's East Orange, New Jersey boutique which is located 560 Dr. MLK Plaza. Also added to the event's trunk show is eyewear collection Miu Miu which features cutting edge pieces for the sophisticated and discerning client.
To add to the chic, upbeat and fashionable environment, Elegant Eyes has also secured Bravo's "Blood, Sweat and Heels" star Demetria Lucas as the official host for the event. Demetria, also known for her well renowned blog "A Belle in Brooklyn", will entertain guests as they get fitted for their perfect pair of eyewear.
"Here at Elegant Eyes we believe that eyewear is the most important finishing touch to any ensemble. We find our biggest joys in the opportunity to help our clients find the perfect pair of eyeglasses that will make them stand out from the crowd. This is why we love offering them the opportunity to have access to the latest in eye fashion, and our Tom Ford trunk show on April 27th is just the beginning. Elegant Eyes will always take eyewear from function to fashion," says Cabral Miller, Vice President and Brand Manager at Elegant Eyes.
Admission to the event is complimentary and hors d'oeuvres, cocktails, and giveaways will be available throughout the day. For more information on this event or to request media access, please contact Suzzette Jules at 954-618-8854.
About Elegant Eyes:
Elegant Eyes is the largest African-American owned and operated full service optical center in New Jersey. With three locations in Newark, East Orange and Plainfield, the company is dedicated to providing exceptional service and the greatest selection of eyewear to their customers while also building and nurturing long lasting relationships within the community.