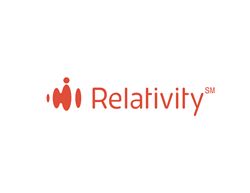 We believe that no matter their circumstances, we can show our clients how to find genuine meaning and joy in their lives.
Los Angeles, CA (PRWEB) July 02, 2015
Elements Behavioral Health, the owner of a nationwide network of behavioral health programs, is expanding its clinical focus on sexual addiction, intimacy disorders and related mental health issues. As part of this transition, the company will close the Sexual Recovery Institute outpatient program in Los Angeles, effective August 1, 2015, and will introduce a consortium of gender-separate, residential intimacy disorders programs called Relativity(SM).
The Relativity(SM) programs are designed to help men and women eliminate unhealthy sexual and relationship patterns while addressing co-occurring addictions and mood disorders. Developed by Robert Weiss, LCSW, CSAT-S, internationally renowned psychotherapist, author, clinical educator and expert on intimacy disorders, and his team of specialty clinicians, Relativity(SM) programming focuses on the full spectrum of intimacy disorders and is carefully tailored to meet the highly differentiated treatment needs of both men and women in safe, nurturing, gender-separate environments.
"Our multi-layered, multidisciplinary treatment approach views the presenting crisis and/or addiction as only one aspect of a client's multidimensional challenges, all of which need to be identified, prioritized and taken on in the treatment setting," said Weiss. "We believe that no matter their circumstances, we can show our clients how to find genuine meaning and joy in their lives."
Over the past five years, Elements Behavioral Health has developed similar programs at The Ranch treatment center in Tennessee and The Right Step drug treatment center in Dallas. The company will soon expand its Relativity programs to Brightwater Landing treatment center in Pennsylvania and the COPAC drug rehabilitation facility in Mississippi.
About Elements Behavioral Health
Elements Behavioral Health is an owner of a series of behavioral health programs located throughout the United States. The Elements Behavioral Health® family of programs offers comprehensive, innovative treatment for substance abuse, sexual addiction, trauma, eating disorders, and other mental health disorders. Through its programs, the company is committed to delivering clinically sophisticated treatment that promotes permanent lifestyle change, not only for the patient but for the entire family network. For more information, visit elementsbehavioralhealth.com.