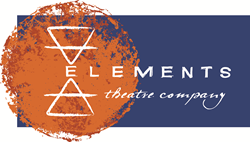 "Their professionalism and commitment to their craft are unmistakable." Broadway World
New York City, NY (PRWEB) January 09, 2015
You and a guest are cordially invited to The Merchant of Venice presented by Elements Theatre Company.
Thursday, January 29, 6 p.m. at New York Public Library for the Performing Arts, Lincoln Center
or
Monday, February 9, 7 p.m. at Classic Stage Company, 136 East 13th Street, New York, NY
Each performance is followed by a panel discussion titled "A Pound of Flesh: Exploring Qualities of Mercy when Encountering the Other"
Elements Theatre Company of Orleans, Mass., is a resident theater company whose core mission is to educate and illuminate through the arts. As part of its 2015 touring program to New York City January 25 through February 11, the company will present Shakespeare's The Merchant of Venice as a springboard for thought-provoking and timely conversation on our culture's view of "The Other." Topics for discussion include serious issues of the day including prejudice, injustice, and assimilation.
Panelists include David Kastan, Yale University; John Douglas Thompson, Obie Award-winning actor (Tamburlaine, Othello, The Emperor Jones); Rabbi Brad Hirschfield, the National Jewish Center for Learning and Leadership; Rabbi Peter Rubinstein, 92Y; Matt Malone, S.J., America Media; David Van Biema, TIME Magazine; Danielle Dwyer, C.J., Elements Theatre Company; Richard McCoy, Queens College; and Jeff Robbins, former United States Delegate to the United Nations Human Rights Commission.
For more information, to arrange interviews, or to RSVP please reply to Jennifer Lynch at jlynch(at)gdaf(dot)org.