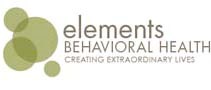 We are so very honored to have this association with Dr. Brown and her Daring Way™ team.
Long Beach, CA (PRWEB) October 23, 2013
Elements Behavioral Health is joining forces with Dr. Brené Brown's organization and her Daring Way™ shame resilience programming. Within the next 10 days, senior Elements psychotherapists and addiction specialists from across the nation will train together with Dr. Brown's team toward becoming certified Daring Way™ professionals.
After the training, Elements and its family of treatment centers, among which are The Ranch and Promises Treatment Centers, will be the first nationwide treatment organization to have all of its facilities certified to incorporate Dr. Brown's Daring Way™ shame resilience curriculum as a formalized treatment modality. This means both shame identification and reduction will become a primary treatment focus at all Elements facilities, both inpatient and outpatient, including our programs focused on substance abuse, behavioral addictions, eating disorders, trauma, depression and related emotional challenges.
"We are so very honored to have this association with Dr. Brown and her Daring Way™ team," said Robert Weiss, LCSW, CSAT-S, Elements' Senior Vice President of Clinical Development. "After experiencing her work directly in her August 2013 training, I became convinced that incorporating shame resiliency techniques, especially as organized and presented by Dr. Brown, is among the most effective ways to instill both a core clinical language and a shared technical skillset to be utilized with varied client populations across our multiple treatment programs and environments. Shame, as we all know, is an underlying challenge for anyone who has a need to enter a rehab environment, regardless of their primary diagnosis, and Dr. Brown's engaging, internationally recognized programming will become one of our primary tools of choice."
In early November, Elements Behavioral Health's entire senior clinical staff will gather at The Ranch treatment center, located just outside Nashville, TN, for a twelve-session training module designed to immerse these high-level clinicians in the Daring Way™ curriculum. These senior clinicians will then carry the techniques they've learned back to their individual treatment facilities, sharing this knowledge with other staff members, certifying their own staff, and thereby implementing the Daring Way™ methodology and curriculum at all existing programs in an individualized way that reflects the needs of their various client populations.
In implementing the Daring Way™ curriculum system-wide, Elements once again cements its status as an industry thought leader. This type of assertive, forward-thinking training and treatment is what consistently keeps Elements' facilities at the forefront of addictions and mental health treatment.
"We are extremely excited to be the first major behavioral health organization to implement Dr. Brown's teachings on a nationwide basis," said Mr. Weiss. "This action signals Elements' ongoing commitment to providing the most effective treatment available to each and every client."
About The Daring Way™
The Daring Way™ is a highly experiential methodology based on the research of Dr. Brené Brown. The method was developed to help men, women, and adolescents learn how to show up, be seen, and live braver lives. The primary focus is on developing shame resilience skills and developing a courage practice that transforms the way we live, love, parent, and lead. It can be facilitated in clinical, educational, and professional settings and is suitable for work with individuals, couples, families, work teams, and organizational leaders. Further information is available at http://www.thedaringway.com.
About Brené Brown
The Daring Way™ method is based on the research of Brené Brown, PhD, LMSW. Dr. Brené Brown is a research professor at the University of Houston Graduate College of Social Work. She has spent the past twelve years studying vulnerability, courage, worthiness, and shame. Her groundbreaking research has been featured on PBS, NPR, CNN, The Katie Show, and Oprah Winfrey's Super Soul Sunday.
Dr. Brown is the author of the #1 New York Times Bestseller, Daring Greatly: How the Courage to Be Vulnerable Transforms the way We Live, Love, Parent, and Lead (2012), the New York Times Bestseller, The Gifts of Imperfection (2010) and I Thought It Was Just Me (2007).
Dr. Brown's 2010 Tedx Houston talk, The Power of Vulnerability, is one of the top ten most viewed TED talks in the world, with over 11 million viewers. Additionally, Dr. Brown gave the closing talk at the 2012 TED conference where she talked about shame, courage, and innovation.
About Elements Behavioral Health
Elements Behavioral Health is a family of behavioral health care programs that includes Promises Treatment Centers, The Ranch, The Sexual Recovery Institute, The Recovery Place, Spirit Lodge and Right Step. Elements offers comprehensive, innovative treatment for substance abuse, sexual addiction, trauma, eating disorders and other mental health disorders. We are committed to delivering clinically sophisticated treatment that promotes permanent lifestyle change, not only for the patient but also for the entire family system. For more information about Elements Behavioral Health, visit http://www.elementsbehavioralhealth.com.