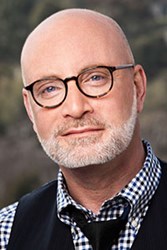 Long Beach, CA (PRWEB) October 22, 2013
In November, Robert Weiss, LCSW, CSAT-S, author, clinician, founder of the Sexual Recovery Institute, and Senior Vice President of Clinical Development for Elements Behavioral Health, will speak in London and various locations in the U.S. about the diagnosis and treatment of sex and pornography addiction.
On November 11 and 12, Mr. Weiss will be joined by Noel McDermott, HCPC, a psychotherapist and health professional, and Mark Gilman, MA, a public health educator, for two unique professional trainings at the London Marriott Kensington. The Nov. 11 training will include an introduction to the assessment, diagnosis and treatment of sex and porn addiction. An advanced training on working with porn and sex addicts, psychotherapy, and social networks will take place on Nov. 12.
Attendees may earn six CPDs, six CSAT hours, and six ESAT hours per day. The cost to attend this professional training is £40 ($64 USD) with advance online registration and £50 at the door (cash only), which includes lunch and a book from Mr. Weiss' collection. Or attend both days for only £70 ($113 USD) with online registration by November 7.
Mr. Weiss will also speak in multiple venues in the U.S. On November 8, from 8 a.m. to 4 p.m., at the Galt House Hotel in Louisville, Kentucky, Mr. Weiss will discuss "The Assessment, Diagnosis and Treatment of Sexual Addiction in the Digital Age." This presentation provides insights into the questions and concerns most often raised by sex addicts and their spouses/partners as well as direction toward healing. The cost to attend is $85 ($65 for students with ID) and attendees may earn five CEUs.
On November 14, from 8 a.m. to 4 p.m., Mr. Weiss will present "Addiction, Technology and Arousal: Making Sense of Sex and Relationships in the Digital Age" at the Double Tree Hotel in Novi, Michigan. He will be joined by Joe Kort, PhD, LMSW, a board certified sexologist, therapist, author, and the founder of The Center for Relationship and Sexual Health, who will address the treatment of problematic patterns of sexual behavior and how to help patients incorporate healthy sexuality into their lives. The cost to attend is $75, which includes a light breakfast and lunch. Attendees may earn six CEUs.
To attend any of these events or to learn more about Mr. Weiss' other speaking engagements, visit the Elements Behavioral Health events page or contact Jeanette Lisalda at jlisalda@theelements.com.
Mr. Weiss is widely considered one of the nation's foremost experts on sex and technology addictions along with the intimacy disorders that often underlie these problems. A media expert to CNN, The Wall Street Journal, Time Magazine, The Oprah Winfrey Network, ESPN, The New York Times, NBC News and the Today Show, among others, Mr. Weiss also has provided clinical training and program development for the National Institutes of Health, the U.S. military, and behavioral treatment centers throughout the United States, Europe and Asia. Mr. Weiss' latest book, "Closer Together, Further Apart: The Effect of Technology and the Internet on Sex, Intimacy and Relationships," will be released in January 2014.
About Promises Treatment Centers
Promises Treatment Centers in Malibu and West Los Angeles are the premier addiction treatment centers in southern California. Led by some of the country's leading addiction specialists, Promises has built an international reputation for innovative addiction treatment and exceptional service. Whether an individual requires detox, residential drug rehab, outpatient treatment, extended care or a sober living environment, Promises has been the drug rehabilitation center of choice for more than 25 years. For more information about Promises Treatment Centers, call (877) 351-7506 or visit http://www.promises.com.
About The Ranch
Since 1997, The Ranch has provided comprehensive therapeutic programs that treat the underlying causes of eating disorders, addictions and other self-defeating behaviors. The Ranch offers innovative therapies to address the multidimensional aspects of the whole person while teaching personal accountability in a safe, nurturing, real-life environment. Located on a working horse ranch in the beautiful rolling hills of Nunnelly, Tennessee, The Ranch offers programs with a variable length of stay, which allows each client to anchor new recovery behaviors needed for lasting change. For more information about The Ranch, call (866) 381-8447 or visit http://www.recoveryranch.com.
About The Sexual Recovery Institute
The Sexual Recovery Institute is the nation's premier outpatient program for men and women struggling with relationship, love and sex addiction. Based in Los Angeles, California, the institute offers confidential, affordable and gender-specific programs that encourage healthy sexuality and intimacy, including two-week intensives and individual, group and couples treatment. For more information about The Sexual Recovery Institute, call (866) 819-7849 or visit http://www.sexualrecovery.com.
The Ranch, Promises Treatment Centers and The Sexual Recovery Institute are part of Elements Behavioral Health, a family of behavioral health care programs that also includes The Recovery Place, Spirit Lodge and Right Step. Elements offers comprehensive, innovative treatment for substance abuse, sexual addiction, trauma, eating disorders and other mental health disorders. We are committed to delivering clinically sophisticated treatment that promotes permanent lifestyle change, not only for the patient but for the entire family system. For more information about Elements Behavioral Health, visit http://www.elementsbehavioralhealth.com.