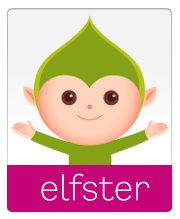 We are very pleased with the results of our holiday efforts," explained Peter Imburg, CEO of Elster.com.
(PRWEB) January 29, 2015
Elfster.com, the top-rated Secret Santa generator, is proud to announce promotional plans to extend awareness of its services beyond the Holiday season. The company has innovative technology, which allows a busy office manager or a busy family member to integrate a gift exchange with today's digitally connected society. The gift organizer simply logs onto Elster.com, and creates the infrastructure through which participants can upload their own gift lists as well as see the lists of their assigned person, making it easier than ever to exchange gifts online.
"We are very pleased with the results of our holiday efforts," explained Peter Imburg, CEO of Elster.com. "However, the awareness of our service offering into areas such as baby registries, Secret Cupid exchanges for Valentine's Day, office exchanges, or even fundraising exchanges is not as high as we would like. Therefore we are ramping up our promotion efforts to increase awareness outside of the holidays."
To learn more about Elster's technology, and its gift exchange generator please visit http://www.elfster.com/gift-exchange-generator/. There one can learn about the technology, and even sign up for a free account.
Promotional Plans for Gift Generator Technology: February to June, 2015
While the most famous example of a gift exchange is, of course, Secret Santa, the technology on which Elfster.com is based has many applications throughout the year. For example, many nonprofits seek to collect and organize donations to needy families or needy individuals, and the Elster gift exchange system can be used to make this an easy online process. Here are some of the ways in which Elfster.com plans to expand its promotional efforts.
First, the company plans to issue a series of informative press releases about its technology, and about the application to areas such as baby registries or the nonprofit sector. Many people are not aware that they can set up a private gift exchange, and that this ability can make something like a baby shower into an online event, or allow a church or other nonprofit to orchestrate the giving of gifts to needy families via the Internet. One of the goals of the promotion plan is to help individuals and institutions generate gift exchange ideas as innovative ways for people to help each other.
Second, the company already has a very lively and informative blog, and its blog staff will be generating a series of systematic blog posts on new ways to give gifts, using online technologies. Anonymous gift exchange ideas are definitely a topic to be covered.
Third, the company will utilize its social networks such as Facebook and Twitter to leverage social media to increase awareness and promote the use of digital technology for gift exchange games and ideas.
"So many things in our society have gone digital," explained Peter Imburg, "and it is high time that the gift giving experiences such as baby showers and nonprofit gift giving be able to leverage the ability of the Internet to make things asynchronous as well as non-geographic. Those are fancy words to indicate that gift giving can be made easier than ever!"
About Elfster.com
Elfster is the Web's top-rated online Secret Santa generator. Participants use the company's tool to organize a holiday gift exchange of any type, learn Secret Santa rules or how to play, organize family, office or friends and generally keep track of your holiday or Christmas gift exchange all conveniently online. Elfster makes it easy, free, and fun!
Elfster.com
http://www.elfster.com/