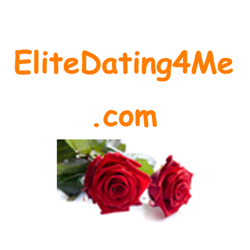 Elitedating4me.com is for elite and attractive singles.
(PRWEB) May 26, 2015
EliteDating4Me.com supplies the elite dating service that is designed to meet single elite women and men. Many members on the elite dating site are well educated, successful, beautiful, or attractive. VIP members include CEOs, pro athletes, doctors, lawyers, investors, entrepreneurs, beauty queens, fitness models, Hollywood celebrities, scientists, and managers.
Elite singles can use the platform to find a like-minded person of their choice. It has been said to be instrumental in getting eligible singles together so as to form an alliance of a lifetime. Apart from this, they can even make use of the dating tips mentioned in the website for making an impression on their prospective partners.
EliteDating4Me.com has set up the pages at Facebook and Google plus. Matt, the webmaster, hopes more people can find the site from different portals.
It has been doing a valuable job connecting gorgeous singles. Here is one success story. "I found my Match, finally!! Thank you. Well I can tell you I met FitMD4U several months ago. We corresponded quite a few times and got along well. Although I was looking forward to meeting him I decided to give dating a break and I deleted my original profile. I never said goodbye to Mark nor did I leave my contact information outside. I did meet someone several weeks later at a lounge that was much younger than Mark, extremely attractive and educated. After two dates the guy turned out to be a total nightmare! Later, I contacted Mark again..."
The web designers have used special techniques to ensure that their matching system is better than many others. This is the reason that the site is said to have some better reviews in 2015. Meeting successful people from the elite class is possible with the help of the services provided by them.
The site supplies keyword search, common interest search, compatible match search, and reverse match search for members to find ideal partners.
Lewis, the leader of the site says, "Our aim to provide a tool to find the special one with the help of our platform has been successful. The tips which we have included on the page of 'elite dating tips and advice' are valuable. They are contributed by real dating members. For all those who wish to listen to the success stories of specific people, they can visit the page of 'elite dating success stories.'"
Lewis, the leader of Elitedating4me.com, said many successful women and men would like to meet other successful or attractive people. Elitedating4me.com supplies the platform for them to find ideal lovers conveniently.
To protect users' privacy, Lewis discloses members can set up private albums and only show photos to favorite members or those who meet the requirements.
Members can search verified members and certified millionaires on the site. Members can verify occupation, education, and age. Others can search out members by keywords. The feature of Members' Luxuries is popular on the two sites. Successful people can share their luxuries with other members. Members can also know each other by common interests before connecting.
Lewis hopes the site can help more single elite men and women find the ideal matches.
To know more about the site, please visit http://www.elitedating4me.com.