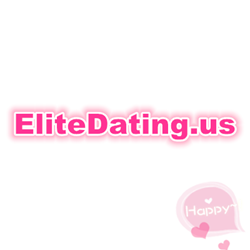 (PRWEB) March 21, 2015
EliteDating.us is an elite dating site that is designed to help users meet elite singles, successful singles, wealthy singles, rich singles, sexy singles, beautiful singles, or attractive singles.
People can find friends, dates, romance, travel companions, soul mates, lovers, or ideal matches among elite people.
Specialties of the site include:

Certified successful singles
Topic/Blog/Forum
Luxury guide
Compatible matches
Reverse matches
Date ideas
Dating advice and tips
Fashion show
Members' Luxuries
Counselor
24 / 7 Phone & Customer Service Support
Chat
And more....
The site also supplies some elite dating tips and advice.
JazzyJessy from GA, United States, said: "Be modest - Being down to earth is a great way to get a 2nd date! So you are a certified millionaire? Great! Don't be a showoff if you are dating a member who is not a millionaire. Lastly, don't forget all your manners and think it's excusable because you "have money." Don't dummy-down your status, but don't be too prideful either. There is nothing like being down to earth that earns you a second date and/or a long-lasting relationship!"
EliteDating.us has been doing a valuable job connecting elite singles. Here are some elite dating success stories:
Joseksi and onemoretime2006 from MD, United States, commented "THIS SITE WORKS!!! I was on another site and was not getting real good replies back from the type of man I wanted to meet. Then my friend told me about this site and let me use her profile to chat some. I started chatting with Roger for about two or three weeks before we met. We dated many times. 5 months before getting married, I knew he was what I had been dreaming of. We get along so good - it's really a match made in heaven. He shows me everyday how much he loves me, not just in words but in his everyday actions as well."
To protect users' privacy, Lewis, the leader of the site, discloses members can set up private albums and only show photos to favorite members or those who meet the requirements.
Members can search for verified members and certified millionaires on the site. Members can verify occupation, education, and age. Others can search for members by keywords. The Members' Luxuries feature is popular on the site. Elite people can share their luxuries with other members. Members can also get to know each other by common interests before connecting.
Lewis hopes the site can help more elite men and women find the ideal lovers or matches.
To learn more about the site, please visit http://www.EliteDating.us.