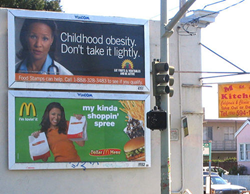 This story is a reminder that people of all ages can suffer from weight management issues...
Fremont, CA (PRWEB) June 24, 2015
According to a story published May 13th on DNA, a 16-year-old boy had bariatric surgery in order to combat a genetic disorder that gave him an insatiable appetite. Weighing nearly 250 pounds at the time of the surgery, he was reportedly down to around 185 at the time that the article was written. "This story is a reminder that people of all ages can suffer from weight management issues that can lead to the many negative effects of obesity," notes Fremont, CA surgical group Elite Surgical Center. According to the surgeons at Elite, their bariatric patients come from all walks of life, but are united by the common goal of wanting to avoid some of the dangerous co-morbidities that obesity can bring for the young and old. They remind us that the two most life-threatening conditions caused or worsened by obesity are:

Diabetes – According to information known to doctors and outlined by data from the CDC, obese adolescents are much more likely to develop pre-diabetes, which, while not presenting with symptoms, makes patients much more likely to develop diabetes when they are older. By opting for bariatric surgery or weight management programs earlier rather than later, patients can decrease their risk for developing this deadly disease later in life.
Heart Disease – Elite Surgical Center also advises that patients address their obesity in order to prevent cardiovascular diseases that may cause a heart attack or stroke down the line. While many people are often not worried about these things until later in life, obesity can make them much more likely at a young age. The same CDC data page states that around "70% of obese youth had at least one risk factor for cardiovascular disease."
Many patients have very different reasons for being obese, but, according to Elite Surgical Center, bariatric surgery is a proven approach to addressing the problem head on. Weight loss surgery is by no means a silver bullet to defeat obesity, but it has helped countless patients turn the tide on a battle with weight that many of them have been fighting for most of their lives.
Anyone interested in taking the next step in the weight loss journey for themselves or their loved ones can call Elite Surgical Center today at (844) 622-8446 or visit them online at http://www.elitesurgicalcenter.com. As illustrated by the story above, it is never too early for anyone to start thinking about the future of their or their children's health.