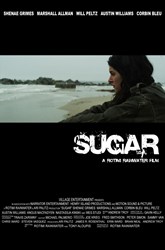 Los Angeles, CA (PRWEB) July 06, 2013
The movie Sugar will seek to provide 10,000 meals for homeless youth following a June 27th screening before Congress. Sugar is set in Venice Beach, California and chronicles the struggles of homelessness for its teenage characters.
Elliott Broidy is a Los Angeles based philanthropist who is among the film's Executive Producers. He is a Los Angeles native and resides not far from the Venice location where the film was shot. Elliott Broidy, who is also involved in the youth assistance program Council of Guardians of Aviva Family, has stated Rainwater's film deserves the opportunity to succeed.
Elliott Broidy and the IndieGogo online campaign's objective is to gain global exposure and raise money for the film. The IndieGogo campaign was launched shortly following the film's congressional showing earlier this week. The Sugar funding campaign will run through August 24th, and will use a combination of social media marketing and strategic screenings to garner support.
Sugar supporters may donate to the film online while following updates and news leading up to the early September release date. The film's campaign home page offers incentives ranging from a signed script to tickets for the Los Angeles screening.
The movie's campaign page states that screenings in cities with large homeless youth populations such as San Francisco, Seattle, and Austin are aimed to increase awareness of the film. Film screenings in slated cities include Orlando, where Director Rotimi Rainwater himself lived as a homeless youth for close to a year.
The Sugar team also hopes to leverage some of the initial success which has been achieved to further gain support. These positive results include 5 members of the primarily homeless cast getting off the streets. Sugar's movie crew also gave away meals to the homeless during the filming.
For more information on Sugar, please visit the film's campaign page on IndieGogo: http://www.indiegogo.com/projects/the-sugar-film-project-making-life-a-little-sweeter-for-homeless-youth .