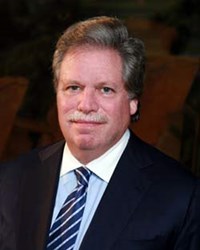 Los Angeles, California (PRWEB) September 08, 2013
Elliott Broidy attended the red carpet screening of his latest venture in independent film finance as 'Snake and Mongoo$e' debuted in Indianapolis on August 29th. The National Hot Rod Association (NHRA) inspired movie is historically significant for both the story it documents and events that accompanied the premiere. Elliott Broidy is a film financier who also served as an executive producer for the independent film 'Sugar,' which is set for release in September, according to his IMBD profile.
'Snake and Mongoo$e' is the first Hollywood movie solely dedicated to the NHRA in over 30 years, according to a promotion about the screening. The film documents a famed 1960's hot rod rivalry between Don "the Snake" Prudhomme and Tom "the Mongoose" McEwen. Their drag racing battles and unlikely friendship prompted a groundbreaking sponsorship from Mattel's Hot Wheels, which spawned the multi-billion dollar sports marketing industry of today.
Elliott Broidy noted the racing mecca of Indianapolis was an ideal setting for the premiere, with much of proceeds benefiting the Leukemia and Lymphoma Society (LLS).
In another watershed moment, The 'Cuda and Duster' funny cars raced by Prudhomme and McEwen were viewed for only the second time outside of California in over 40 years. The first instance was at the Reno, Nevada screening a few weeks earlier. Along with the yellow and red haulers also on exhibit, the vehicles were the basis for the famous Hot Wheels toy car series.
In a symbolic gesture of how drag racing has evolved owing to the 'Snake and Mongoo$e' rivalry, 2013 NHRA Rookie of the Year Courtney Force posed with her racing rival Alexis DeJoria at the high profile premiere. The pioneering impact of the Prudhomme-McEwen rivalry was noted by Torque News in an August 15th review of the film. The release cites the historic impact of the rivalry in making NHRA racing among the most watched and idolized motorsports in the following decades.
Alexis DeJoria also plays a small part in the film, which features a Hollywood cast not indicative of a smaller budget independent film. The' Snake and Mongoo$e' cast includes Jesse Williams, Richard Blake, Ashley Hinshaw, Fred Dryer and Noah Wyle. Dragzine writer Susan Wade rated the film's casting an 'A+' in her August 21st review.
Noah Wyle, from the television drama ER, noted that despite not being a 'gearhead', he could immediately relate to the film from playing with Hot Wheels as a child, according to an August 21st film review by online site Dragzine.
Elliott Broidy, venture capitalist, also commented on the broad and emotional appeal of the historic film among the eclectic crowd, according to an August 29th press release following the event. He credited his wife and the film's Producer, Robin Broidy, for coordinating the successful premiere.
'Snake and Mongoo$e' is slated for nationwide release in 25 cities on September 6th.
For more information about 'Snake and Mongoo$e', please visit: http://www.snakeandmongoosemovie.com/
--
Source Contact Info:
Glenn Selig
The Publicity Agency
gselig(at)seligmultimedia(dot)com
(310) 598-3367