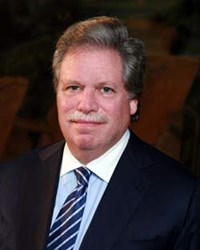 Los Angeles, CA (PRWEB) September 13, 2013
Elliott Broidy has teamed with Director Rotimi Rainwater to document the multiple risks of youth homelessness. Their independent film, 'Sugar', depicts the struggles of homeless youth for survival on the streets of Venice, California. The movie's script is drawn from Rotimi Rainwater's experiences on the streets of Orlando following his tenure in the United States Navy. Elliott Broidy, executive producer, helped back the production once learning of the youth based message.
'Sugar' follows the challenges of a 20 year old woman thrust into homelessness after the death of her family in a car accident. The ensuing plot spotlights the increased risks of violence, despair and social disconnect faced by homeless youth in a rapidly changing world.
These risks are substantiated by the nonprofit group, nn4youth.org. The organization's website cites criminal activity (as victim or offender), mental health problems and barriers to education or employment as among the many perils faced by street youth.
As a small budget movie with high acclaim, 'Sugar' is timely in portraying the social challenges posed by youth homelessness. While unaccompanied youth (under age 18) and young adults rank as the fastest growing segment of the homeless population, there is little historical data on the long term effectiveness of assistance, as noted by the National Alliance to End Homelessness website.
As a new phenomenon, homeless service providers also face difficulties in adapting traditional outreach to street youth. Such issues are prevalent throughout Elliott Broidy and Rotimi Rainwater's film, as the main character rejects well-intentioned assistance that she finds irrelevant or ill-suited.
The notion of America's future generation comprising a sizable share of the homeless population is the call to action that 'Sugar' achieves, according to movie review site, Film Babble in a September 4th article. The site notes that the film educates Americans about issues that have the potential to dramatically affect the country.
In commenting on his decision to be involved with 'Sugar', Elliott Broidy stressed that such films deserve the opportunity to succeed, as noted in a news release from June 28th, 2013. 'Sugar' is slated for nationwide release in November.
To learn more about 'Sugar', please visit: https://www.facebook.com/TheSugarFilm
---
PR Contact:
Glenn Selig
The Publicity Agency
gselig(at)seligmultimedia(dot)com
(310) 598-3367