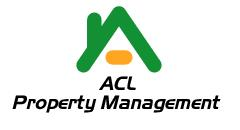 This formula would ensure payments adequately
San Francisco, CA (PRWEB) March 27, 2014
On March 17, 2014, activists gathered in front of the San Francisco City Hall in support of legislation to increase payments to evicted tenants under the Ellis Act, says ACL Real Estate and Property Management. The legislation has been sponsored by Supervisor David Campos and is expected to bring relief to tenants as they seek relocation after eviction in San Francisco, the company adds.
The Ellis Act was passed by the California Legislature as far back as 1985, says ACL Real Estate and Property Management. This state law gives landlords the right to legally evict tenants if they wish to opt out of the rental business. The law prohibits the property from which a tenant has been evicted under the Ellis Act to be used as a rental property for a specific period of time, after which it can return to the rental market, the company explains.
As part of the Ellis Act in San Francisco, compensation can range anywhere between $5,265 and $15,795 per unit, based on several factors including age, disability, etc, of the tenant, reports PublicCEO.com, a local government news site that provides information related to the state, counties and special districts of California. The attendees of the recent rally outside City Hall have voiced their concerns regarding the "drastic increase in Ellis Act evictions, of which the city's rent board recorded a 145 percent increase between September 2012 and September 2013," PublicCEO.com has further reported.
Speaking about his proposed legislation, Supervisor Campos said, "This formula would ensure payments adequately represent true market costs and would allow displaced tenants who face increased rent in San Francisco the opportunity to stay in San Francisco." By the end of 2013, the city had recorded the highest rents in the country, with statistics released by MPF Research showing a 4.7% increase in rents in San Francisco in 2013.
According to ACL Real Estate and Property Management, if this proposed legislation is passed, landlords might have to pay up to three times the amount they are currently required to award as eviction payouts. This amount would be calculated on the basis of the difference between the evicted tenant's current rental cost and the market rate for the next two years, the company adds.
While landlords would be impacted to bring relief to tenants, ACL Real Estate and Property Management believes that one way that landlords can reduce their burden of renting out property is to hire a reliable property management company. Experienced firms will take on all the hard work on behalf of the property owner and make the process of being a landlord much less stressful.
About ACL Real Estate and Property Management: With wide experience and a proven track record in quality service and reliability, ACL Real Estate and Property Management has carved a niche for itself for its real estate and property management services in the East Bay and Peninsula areas. The company has a successful track record of assisting home owners in both selling and buying any type of property. The company also offers comprehensive property management services that ease the process of selecting tenants, maintaining the home and ensuring timely rent collection for homeowners.