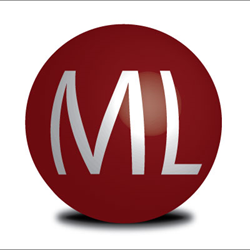 Our consumer database contains millions of records, so finding a match to our clients' files will be done with ease.
Little Falls, NJ (PRWEB) May 12, 2015
Megaleads (https://megaleads.com ) recently went through an expansion and also gave their database a major boost by adding more than 5 million verified business records to their sales leads system. In addition to expanding their database, Megaleads has also expanded their home front and added a new office space in the heart of downtown Montclair, New Jersey. As their business sales leads system continues to grow and expand, Megaleads and their team have decided to streamline yet another useful tool in their already impressive digital marketing arsenal.
Megaleads have announced that they will be officially offering their consumer data email appending services to their client base. Just like their reverse IP technology tool, Mega Tracker, this will be offered as a separate service (https://megaleads.com/mtrial.php ). Their goal is to help businesses utilizing Megaleads to further enrich their data lists with accurate email addresses by using their turn key email appending services. Founder and CEO of Megaleads, Jim Alamia, is eager to give his clients and their business leads a pick me up. He states: "Our consumer database contains millions of records, so finding a match to our clients' files will be done with ease. Our team has worked hard to perfect this system, so much so that it has been in the production capacity for more than 8 years. This will help companies get the most out of their data so they can close more business."
Megaleads has added that they will be updating their company website to contain a page about their email appending services (https://megaleads.com/email-append.php ) in more detail. Their new email appending page will also contain the easy three step process new clients can use to get started. Jim Alamia notes, "Using our email appending service could not be any easier. All the client needs to do is save their file in a .csv format, upload it to our system and let us take care of the rest, and the client can then download the appended file and get right back to work. For clients looking for more information about Megaleads and their email appending service, they can view a free demo video that walks the online viewer through the easy process that we have made available on the Video Demos Page."