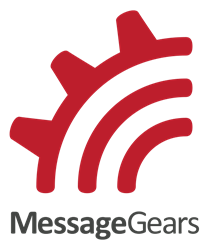 Marketers latch onto our technology because of the flexibility, access, and control it offers.
Atlanta, GA (PRWEB) September 08, 2015
MessageGears, a leading enterprise email marketing solution that provides email, automation, testing, and segmenting tools for large organizations, was named a Top 20 Most Promising Digital Marketing Solution Provider of 2015 by CIO Review.
MessageGears was selected by CIO Review based on its innovative hybrid solution, which empowers enterprise marketers to create world-class marketing programs. The hybrid email marketing solution, which combines on-premises marketing software with cloud-based message delivery, provides marketers with direct access to all of their internal data without the need for complex integration or synchronization processes. As the only enterprise email service provider that offers this solution, MessageGears continues to attract new enterprise companies to the world of hybrid email marketing.
"It's an honor to be recognized by CIO Review's experts and thought-leaders for our unique approach to email technology," said Dan Roy, CEO and Co-Founder of MessageGears. CIO Review's annual list is selected by a panel of experts and members of the editorial board to recognize and promote technology entrepreneurship.
The award comes after a recent interview by CIO Review that was featured in the CIO Review August issue. During the interview, Mr. Roy explained why MessageGears was appealing to organizations that have felt limited by other solutions. "Our hybrid model enables collaboration between marketing and IT departments to provide a solution that doesn't require data replication and synching, so customer data remains in-house and behind a company's firewall. Marketers latch onto our technology because of the flexibility, access, and control it offers."
About MessageGears
MessageGears is the first and only email marketing service to combine the power and security of on-premises software with the efficiency and scalability of cloud delivery. Built for the data-driven enterprise marketer, MessageGears' unique architecture provides an extraordinary combination of data integration, data security, cost-savings, and marketer empowerment. MessageGears has been recognized by The Relevancy Group for its innovative design and infrastructure stability. Founded in 2010, MessageGears is based in Atlanta, Georgia. For more information please visit http://www.messagegears.com.
About CIO Review
CIO Review constantly endeavors to identify "The Best" in a variety of areas important to tech business. Through nominations and consultations with industry leaders, their editors choose the best in different domains. Digital Marketing Solution Providers is an annual listing of 20 Most Promising Digital Marketing Solution Providers in the U.S.