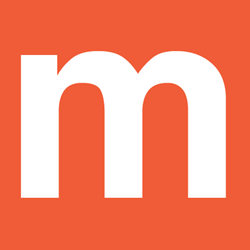 It's now super easy to transform incoming e-mails from lead services, contact forms on your website or e-commerce platforms into contacts inside your CRM
Paris, France (PRWEB) March 19, 2014
mailparser.io, the pioneer and fully automated e-mail parser, launched its new CRM integration and offers now a free 30-day trial account.
mailparser.io automatically processes incoming e-mails and converts them into easy to handle structured data. Parsed data can be downloaded as spreadsheets or sent directly to other web-services like the company's CRM, etc. The moment the data get pulled out from e-mails, they are sent directly to the client's favorite CRM system. As the CEO of mailparser.io explains "With our new CRM integration we are bringing countless new possibilities and use-cases to mailparser.io. Our customers can now easily update their CRM with contact information which they pulled out from e-mails. It's now super easy to transform incoming e-mails from lead services, contact forms on your website or e-commerce platforms into items inside your CRM"
mailparser.io is a powerful solution built to support a broad variety of use-cases and has a flexible architecture. Clients can set up custom parsing rules step-by-step which are tailored to their needs. The service has a very easy setup with no installation required. It runs directly in the client's browser so they don't need to install anything on their computer. Setting up the email parser is easy and no technical skills are required. Once parsed, the client's data is instantly available in form of a spreadsheet. In addition to that, it's easy to set up webhooks which will send their data to other cloud applications.
Clients have already welcome mailparser.io leaving thrilling public feedback, like "Within 20 minutes I was able to automate a process that used to take an hour of manual time. mailparser.io is a no brainer for getting out data trapped in e-mails."
The service is available in various monthly plans to cover each client's needs ranging from the starter plan at $9 per month for 200 e-mails (only $0.045 per e-mail) to the business+ plan at $89 per month for 4,800 e-mails (only $0.018 per e-mail).
To take advantage of the free 30-day trial offer visit http://www.mailparser.io today.