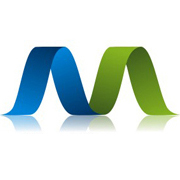 Our experienced and talented email copywriters are well-versed in creating email subject lines
Aventura, FL (PRWEB) September 18, 2013
One of the rules of thumb in marketing is that it takes multiple exposure before a sale is made, and thanks to a new email marketing service being offered by Mediation.com and Arbitration.com., those who sign up for the service will be in perfect position to boost their overall sales, quickly and easily.
"We deliver open rates through our carefully crafted emails," said Tom Pronesti, operations manager of Mediation.com and Arbitration.com, full service sites with web design services and content management packages to attorney-mediators and mediators.
Pronesti explained that the company's new email marketing services which will be delivered via Infusionsoft, is specifically designed to boost clients' conversions rates and branding.
"We base our email marketing on solid audience research, and gifted writing of emails that get opened, read and clicked through," said Pronesti.
"Our experienced and talented email copywriters are well-versed in creating email subject lines," Pronesti said. "The same can be said for the email content. In this way, our clients will experience a higher open rate and consistently keep their brand in the forefront."
Pronesti stressed that email marketing is important, sophisticated, and needs to be done by innovative marketing experts.
"From the subject line to the design of the email to call-to-action, a lot of different elements come together to make a successful email marketing campaign," Pronesti said. "With Mediation.com and Arbitration.com, you can count on an innovative email marketing campaign to reach your target market via email."
About Mediation.com
Mediation.com maintains one of the largest databases of Mediation-Attorneys and Mediators, and is broken down by areas of expertise, and geographic-location. People are often referred to mediation before they can proceed with formal litigation because it saves valuable court-time in the already jammed legal system.