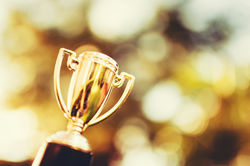 We make it a priority to really understand our utility partners' processes to help secure incentives savings and expedite their delivery to our shared customers. -EMC Senior Manager of Customer Incentives Kris Leaf
MINNEAPOLIS (PRWEB) May 25, 2022
Lighting + Technology solutions and services provider EMC was named a 2022 Energy Efficiency Partner Award Recipient by Xcel Energy for promoting and rebating energy efficient equipment and ideas that saved energy and money for shared customers in Minnesota. The award recognized EMC LED lighting and controls projects that contributed 4.2 million kilowatt hours (kWh) of energy savings—the equivalent of consuming 335,000 gallons of gasoline or burning 3.3 million pounds of coal. Rebates offered by Xcel Energy and applied by EMC offset project costs for customers by $680,000.
"EMC is among a select few to receive this recognition," Jeff Kosak, channel development manager for Xcel Energy said about the award, which is bestowed upon trade partners who demonstrate dedication to the utility's commercial efficiency programs in Minnesota.
EMC customers whose LED lighting and controls projects benefitted from these Xcel Energy incentives included several multisite national accounts with locations in the region.
"Some larger projects associated with corporate headquarters facilities were also included," added EMC Senior Manager of Customer Incentives Kris Leaf. "There was a higher level of interest in doing headquarters upgrades while offices were less occupied during the pandemic, avoiding staff disruptions. This trend continued into 2022 as companies prepare to welcome employees back into the office with an improved office lighting experience."
Driving EMC's success with utility incentives offerings nationwide is an in-house team of incentives experts. Customers with hundreds of sites benefit from the team's knowledge of current rebate opportunities and ability to identify locations where new LED lighting and controls provide the best value for the lowest project cost.
The team is also well versed in how to best work with utilities to successfully process the incentives. In the case of Xcel Energy, this included using their Digital Application Process (DAP) to submit customer rebates.
"We make it a priority to really understand our utility partners' processes," said Leaf. "This helps secure incentives savings and expedite their delivery to our shared customers."
EMC provides leading-edge LED Lighting + Technology conversion systems and service solutions to a broad range of multinational retail, commercial, industrial and specialized customers. Since 2003, the company has used its total project management approach, EnergyMAXX®, to successfully implement thousands of lighting upgrade projects, saving clients across industries billions of kilowatt-hours of energy. EMC has since expanded beyond lighting into smart buildings, EV charging infrastructure, system integration, custom product development, energy analytics and disinfection technologies.