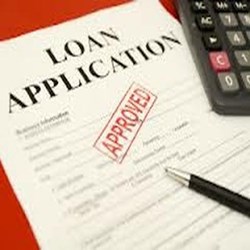 Cash Funds Fast reveals a new affordable resource of emergency business loan options for small business and industry specific businesses to acquire needed working capital.
Nationwide (PRWEB) September 25, 2013
An unsecured business bank loan is hard to come by these days, especially small business loans for the service and retail sector. Professional organizations, such as law practices, architectural firms, and engineering consultants are likewise being shut out.
Credit unions have filled part of the gap, "While some banks have money to lend, the requirements for small businesses to get a hold of it are so strict that many are frozen out. Paul Gentile, executive vice president at the Credit Union National Association, says large banks are reticent to make business loans under $200,000 which is where credit unions come in," reports Fox Small Business News, on April 23, 2013, at: http://smallbusiness.foxbusiness.com/finance-accounting/2013/04/23/out-box-loan-options-to-start-business.
However, a new initiative in Congress to expand credit union unsecured business bank loan products has stalled, because the big banks are actively lobbying against the measure. Large corporate banks are attempting to hold onto their dominant market share.
With merchant cash advance rates at near historic lows, small businesses are turning to alternative lenders like Cash Funds Fast. These lenders offer products such as emergency business loan and does not require substantial financial documentation or collateral to lock in competitive merchant cash advance rates. These lenders also approve financing arrangements regardless of liabilities.
That's not the case with the big banks, "If a business already has a lot of outstanding debts, whether from other loans, lines of credit, or accounts payable, business loan lenders are unlikely to extend it further credit," explains Small Business Bonfire.
Cash Funds Fast is changing the landscape of commercial lending. The company boasts a 98 percent approval rate, offers low rates, flexible repayment terms, and does not require a plethora of documentation for its application review process like conventional lenders do. Small businesses seeking an unsecured business bank loan are constantly being rejected by traditional lenders. Those lenders often require sizeable guarantees to hedge their risk.
However, companies should not use personal assets to secure a commercial loan. A report done by the Fox Business network advises, "...business owners can find untapped collateral that can be used to back the loan. If a business owner comes up with it, whether it's stock or a house, the bank will be willing to talk. Keep in mind that financial experts don't recommend putting up a home to back a small business loan, unless it's a last resort option. In the ideal situation, the collateral will be something tied to the business, and not the business owner's personal finances."
Alternative lenders are a great resource to avoid such risk, especially if seeking an emergency business loan. Funding through Cash Funds Fast starts with a simple and free application. Money is generally available in less than a week, and applicants can receive as much as $500,000. No credit checks are required and repayment is based on a percentage rate rather than a fixed payment amount. Businesses enjoy flexible repayment terms based on monthly credit card receipts. That means if a company experiences a slower month; the payment is adjusted downward.
What's more is the lender offers emergency loans, which can help businesses facing unforeseen circumstances of all kinds. Companies can apply online within minutes and receive pre-approval in as little as 24 hours. Funds are typically available in under a week.
Common alternative lending services that Cash Funds Fast.com now offers include:

Business Cash Funds Fast
Merchant Loans
Unsecured Business Loans
Merchant Cash Advances
Small Business Loans
Business Loans
Unsecured Business Loans
Business Loan Alternative
Franchise Business Loans
Medical Business Loans
Retail Business Loans
Poor Credit Business Loans
Business Working Capital
More services are available, in addition to the above list, through the website at: http://www.cashfundsfast.com.
Cash Funds Fast expanded nationwide services are now available in the following geographical areas:
Alabama, Alaska, Arizona, Arkansas, California, Colorado, Connecticut, Delaware, District of Columbia, Florida, Georgia, Idaho, Illinois, Indiana, Iowa, Kansas, Kentucky, Louisiana, Maine, Maryland, Massachusetts, Michigan, Minnesota, Mississippi, Missouri, Montana, Nebraska, Nevada, New Hampshire, New Jersey, New Mexico, New York, North Carolina, North Dakota, Ohio, Oklahoma, Oregon, Pennsylvania, Rhode Island, South Carolina, South Dakota, Tennessee, Texas, Utah, Vermont, Virginia, Washington, Washington DC, West Virginia, Wisconsin, and Wyoming.
About Cash Funds Fast
Cash Funds Fast is a division authorized by TieTechnology, LLC. TieTechnology, LLC, specializes in service based solutions for businesses. Services provided by TieTechnology are merchant credit card processing, business service telecommunications, and web based visibility marketing. The advantages of doing business with TieTechnology are, their commitment to their customer service excellence and the offering of one stop solutions to all business to business service product needs for the customers' convenience. To learn more about their wide assortment of business services, please visit http://www.tietechnology.com, or http://www.cashfundsfast.com.
TieTechnology, LLC
813-856-0223 x150
888-809-9243 x150