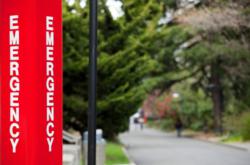 Jupiter, FL (PRWEB) July 09, 2013
Municipalities, schools, and other organizations in Louisiana now have the ability to set up an emergency notification system using DialMyCalls' brand new online broadcasting portal. DialMyCalls, a web-based notification service, recently won a bid to become an official vendor for the state.
The newly developed emergency notification portal offers a variety of new features that help organizations and groups easily notify their members, students, and faculty in the event of an emergency. DialMyCalls has created an easy-to-use platform for Louisiana based users that allows for easy to setup and manage notifications from any computer or mobile device with internet access.
"We are thrilled to have won this bid with the state of Louisiana and are excited about the doors that it has opened for the company," says DialMyCalls owner, David Batchelor. "Our developers have put a lot of time and effort into our brand new emergency notification portal; it is one of a kind and while being extremely effective it is also easy enough for anyone to use."
Users of the DialMyCalls emergency notification portal have the power to create a voice message, text message, email and social media message and then with the click of a button they can send those messages out to every single person that has signed up for their unique portal. By sending the alert via all four mediums, users of the portal can be assured that everyone receives the message in one form or another – emergencies are serious and it is important that everyone is in the loop.
DialMyCalls Emergency Notification Portal Features:
Customized User Portal
Admin Control Panel
Mandatory/Optional User Subscriptions
GIS Mapping (Geolocation-based Messaging)
Voice Broadcasts
SMS Broadcasts
Email Broadcasts
Social Media Broadcasts
User Privacy
Setting up an emergency notification portal is a breeze and will only take a couple of minutes once an account is created. Portal administrators can then start allowing users to create an account with the portal which will opt them in to receive the alerts based on a variety of criteria.
About DialMyCalls
DialMyCalls.com has been a highly rated provider in the voice broadcasting industry since 2006. The company strives to consistently provide the highest level of service possible to users of their mass notification system. In winning the recent bid for the state of Louisiana, DialMyCalls hopes to expand its user base with their brand new notification portal system.
For more information, please visit http://www.dialmycalls.com or call (800) 928-2086. You can also email tsmith(at)ontimetelecom(dot)com for additional information.
###