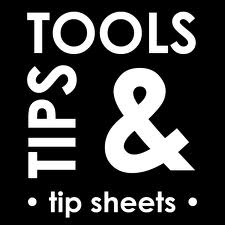 Although it is difficult to ever be fully prepared for an emergency, having a plan will help keep you and your family calm and safe in the event of an emergency.
Boston, Massachusetts (PRWEB) October 24, 2013
An emergency can strike at any time, and to anyone. Whether it's a natural disaster, a fire, or even a break-in, emergencies are an unfortunate fact of life. Of course, it can be impossible to completely avoid an emergency, but there are home safety tips and preparations that can be made to keep families safe, even in the face of problematic situations.
The home safety and security experts at AlarmSystemReport.com, a site that helps consumers with choosing an alarm system, created a checklist of emergency preparation guidelines for families.
1. Families should work together to create emergency plans, and in particular fire escape plans. Every member of the family should be aware of the plan, and it should be reviewed frequently, particularly for families with children. Parents can draw maps with fire escape routes that children can keep in their rooms, and the plan should be practiced often.
2. Alarm systems are one of the best ways to safeguard against potential emergencies, including burglaries, but also fires and carbon monoxide poisoning. Alarm systems can also warn the residents of a home of other potential disasters, such as flooding. The system should not only be present, but also in perfect working order at all times, to provide adequate protection. Wireless alarm systems can be particularly beneficial, because they can operate even in the event of a power outage.
3. Every member of a family should have their own designated emergency kit, with enough supplies for at least three days. Items that should be in an emergency kit include non-perishable food, water, flashlights, clothes, tissues, and a first aid kit. Emergency kits should remain located in one designated area, where they can easily be located, even in the event of a power outage.
4. Families can place emergency kits not only in their home, but also in their car. In addition to items that are similar to those found in the in-home kit, a car emergency kit should also include a travel phone charger for mobile phones and devices.
5. Adults should keep copies of important documents in a place that's protected against fire and flood (such as a waterproof and fireproof safe), but they should be accessible in the event of an emergency. It's also a good idea to keep cash on-hand in one's home, in case of an unforeseen circumstance.
About AlarmSystemReport.com
AlarmSystemReport.com is the leading online, third-party provider of information relating to the home security and safety industry. The site provides comprehensive reviews of the top home alarm system companies throughout the country, as well as pricing information, discount codes and alarm system coupons.