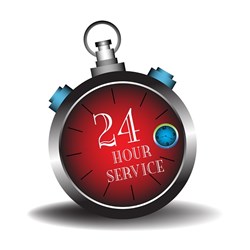 There's nothing more important than supporting and providing for one's local community. All Phase Restoration lives and breathes this every day.
Windosr, CO (PRWEB) November 07, 2013
All Phase Restoration is a local, family owned business and is known in Northern Colorado for quick response to natural and man-made disasters such as flood, fires, tornadoes and blizzards. The team of seasoned professionals at All Phase has responded to countless homes and businesses during and after the recent devastating floods. The operators at All Phase Restoration have built quite a business helping people save and dry out their properties and they also give back to their community by participating in local charity events.
Colorado weather can be brutal and unpredictable. All Phase Restoration offers 24 hour emergency service and that isn't just a slogan they keep repeating hoping people will believe it. Especially when it comes to water or sewage damage, time is of the essence. All Phase Restoration dispatches teams to remove the water from a flooded property, remove the assets and affected materials, and quickly dry and disinfect the affected area and property. They carefully monitor the cleanup process to insure a thorough job to prevent future mold problems.
When it comes to fire damage, All Phase Restoration is just as thorough. Fire damage presents a completely different set of issues and problems. All Phase professionals will determine what areas were damaged beyond repair, and will reinforce and restore the affected areas of the property to their pre-fire condition. Maybe a structure only needs to be boarded up quickly to prevent looting – All Phase is the company to call. They also will put up temporary fencing and roofing. Once again, this type of thing requires prompt, 24 hour service.
All Phase Restoration spends a lot of time helping businesses prepare for flood and fires as well. They offer a free consultation to businesses to locate potential problem areas and create a custom go-to manual for business owners in case of disaster (where shut off valves are, etc.). This consultation is absolutely no obligation, no charge. This also helps All Phase respond to an emergency when they already know a property.
All Phase Restoration has partnered with the Pinecone Apartments in Loveland to provide emergency relocation for families displaced by the recent floods. The Pinecone Apartments offer move in specials and low deposits and All Phase Restoration has referred many of their clients there. In addition, All Phase Restoration has been involved in many local charities, including the Cooper 5K Run, Breast Cancer Awareness, and Clean Water Charities. All Phase Restoration has a Facebook page where they list all of the important events coming up in the Northern Colorado area.
Related News: