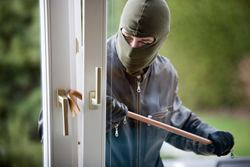 No one knows about the future hurricanes that may hit Florida, such as Hurricane Irma, which is threatening South Florida and Miami at the time of this writing
Miami, Florida (PRWEB) September 13, 2017
Express Glass and Board Up, a highly-rated glass repair service in Miami, Florida, is issuing a public announcement on emergency glass repair and the need for hurricane preparedness, in general, in light of the 2017 hurricane season. The company is urging both businesses and homeowners to reach out for any glass repair needs, now, in advance of storms if at all possible.
"No one knows about the future hurricanes that may hit Florida, such as Hurricane Irma, which is threatening South Florida and Miami at the time of this writing," commented Yaniet Santos, General Manager of Express Glass. "However, rather than having the general public mesmerized at the threat of a hurricane, we are issuing an alert and reminder to book any glass repair jobs with us now, in advance, of a possible storm."
Persons interested in booking a glass repair are urged to visit the company's website at http://www.expressglassfl.com/ and click on the contact us tab to send a message or find a local phone number. The company is alerting everyone, if at all possible, to upgrade or repair glass windows or doors before emergency glass repairs are needed. An upgrade to so-called 'hurricane glass' (http://www.expressglassfl.com/impact-resistant-glass/) for example, is a great idea to bolster one's home or business against storms. No glass window or door, however, can survive a direct hit. persons who have emergency glass repair issues should visit http://www.expressglassfl.com/commercial-glass-repair/emergency-glass-repair-services/ and use that page to learn more, and book any non-hurricane related emergency glass repairs now, in advance of any storm activity.
Preparedness and Emergency Glass Repair in Miami
Here is background to this important press announcement. Through its lively blog, award-winning website, and robust presence on social media such as Twitter and Google+, Express Glass has shown leadership in the Miami and all of South Florida in the use of Internet technology to educate the general public. One of the consistent themes of the company's blog posts and post to social media sites such as Facebook has been the need for preparedness. The reality is that many glass windows and sliding glass doors throughout Miami are outdated at best and dangerous at worst. Should the city, and hopefully all of South Florida, be fortunate to avoid the impact of Hurricane Irma which is threatening Florida at the time of this writing, hurricane season 2017 is yet another reminder of the importance of upgrading one's infrastructure.
For a local Miami business, for example, this can mean conducting an inventory of the sliding glass doors, glass windows, entryway doors, and other windows or doors that utilize glass and repairing or replacing those that constitute a possible problem. For a Miami homeowner, this can mean conducting a similar inventory with an eye to upgrading the home glass windows and sliding glass doors. Many of the newer technologies such as impact resistant glass will not only help a home be more resilient against hurricanes but also improve energy efficiency and raise the home value.
One of the key takeaways from the company's blog is to avoid emergency glass repair throughout Miami by being prepared in advance. However not every accident or incident can be foreseen, so, for this reason, the company is a leader in emergency glass repair services for Miami. For additional details, please visit the above referenced website addresses.
About Express Glass and Board Up
Express Glass and Board Up Service Inc. is a family owned and operated glass repair business with more than 20 years of experience. Professional technicians and the large variety of inventory make Express Glass the top glass repair service. If customers are looking for Miami storefront glass repair or glass repair in Delray Beach or West Palm Beach glass repair, reach out to the company for a free estimate. 24/7 emergency storefront glass repair and replacement services are also available. If customers need a 24/7 Sliding Glass Door repair service in Miami or Boca Raton or Miramar, technicians are standing by. The company specializes in sliding glass door repair and window glass repair; technicians will handle any glass replacement situation efficiently. Home or business glass repair is the company's main priority.
Express Glass Repair and Board up
http://www.expressglassfl.com/