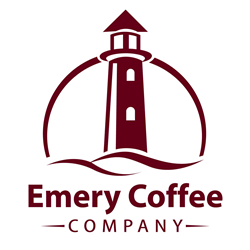 "I want to be able to facilitate people coming together and having extraordinary experiences. And I think coffee can do that." - Barth Anderson, Co-Owner of Barrington Coffee
Maryville, TN (PRWEB) December 12, 2014
EmeryCoffee.com offers fresh whole bean coffee from a curated group of today's best coffee roasters all on one convenient site. Customers can browse by coffee region and coffee roaster as well as search by tags to find coffees grouped by roast level, country of origin, organic, fair trade, and coffee varietal. The coffees are sourced from every corner of the globe by the country's top roasters and can be purchased using one easy checkout. All coffees are roasted to order and shipped within 24 hours of roasting direct from the roaster to the customer. Free delivery to home or office is included with shipping discounts available for larger orders.
Chicago, Illinois based Metropolis Coffee, 2007 Roaster of the Year winner, has been awarded the Best Cup of Coffee in Chicago and most recently Best Coffee at the 2014 Good Food Awards. The father and son team of Jeff and Tony Dreyfuss operate by what they call the Metropolis Philosophy, "We believe the essence of coffee comes from tension; tension between the hardness of the bean and the heat of the roaster, between the pressure of water in the machine and the dense pack of the fine grind. Reward is finer when earned, and coffee is sweeter when challenged."
Kickapoo Coffee is one of the consistently best roasters in the nation. They have won Good Food Awards for the past three years and were awarded Roaster of the Year by Roast Magazine in 2010. Located in the Driftless region of southwest Wisconsin, Kickapoo is owned by Caleb Nicholes and T.J. Semanchin. With sustainability at the heart of their mission, there is a continuous and comprehensive effort to incorporate sustainable practices such as direct trade with small-scale producers help to ensure high quality standards.
Brooklyn, New York roaster Toby's Estate comes to the United States via Sydney, Australia. Rated one of the best coffee shops in America and a consistent coffee subscription selection, Toby's Estate is one of the world's top coffee purveyors, sourcing coffee that celebrates quality and complexity. With locations in Manhattan and around the globe, founder Toby Smith has come a long way from learning to roast in his mom's garage more than 15 years ago.
"I want to be able to facilitate people coming together and having extraordinary experiences. And I think coffee can do that," states Barth Anderson who along with Gregg Charbonneau founded the much heralded Barrington Coffee Roasting Company in 1993. Through direct trade sourcing from multi-generation family farms that use environmentally sustainable methods, coffees are then carefully roasted to highlight their inherent quality resulting in an outstanding cup of Joe at their Fort Point cafe in Boston, Massachusetts. Barrington's coffee beans were rated among top coffees in the world in 2013.
Kéan Coffee is the newest coffeehouse concept by legendary roaster and visionary Martin Diedrich. Martin, founder of the Diedrich Coffee chain, left behind the world of corporate culture in 2005 to return to his origins as an independent coffeehouse operator in order to stay true to his ideals of a coffeehouse with a community feeling, coffee connoisseurship, and a cultural atmosphere. Today Kean Coffee has two locations in the Los Angeles, California metropolitan area.
Prestigious Victrola Coffee (Seattle, Washington), Rusty's Hawaiian Coffee (Pahala, Hawaii), Roaster of the Year Award winners Klatch Coffee (Upland, California) and Coda Coffee (Denver, Colorado), with Passion House Coffee Roasters (Chicago, Illinois), and Beansmith Coffee (La Vista, Nebraska) completing the list of roasters.
Customers who create an account on EmeryCoffee.com can make use of the coffee subscription service, choosing any coffee from any roaster with any frequency desired and have it delivered to the home or office. Coffee lovers can adjust their preferences at any time and only pay for the coffee once it is shipped. Gift subscriptions of three, six, or twelve months are also available.
For more information, including details on the roasters and their coffees, please visit EmeryCoffee.com.