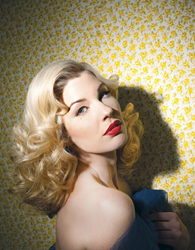 Due to overwhelming demand, we had to release additional tickets, and that is a great thing.
Nashville, TN (PRWEB) October 31, 2014
Music Health Alliance announces "An Evening with Emily West" at the Franklin Theater on November 8, 2014. This is her first live performance since stealing the hearts of America on NBC's America's Got Talent. Emily is coming home to heal the music through this one-night only performance benefiting Music Health Alliance.
"I am so thrilled to be coming home to support an organization that helps so many of my own friends within the music community," says Emily West.
Singer-songwriter Emily West moved to Nashville at age 18 and had some success as a country music artist. But a few months ago, she wanted a clean slate, so she sold her car, packed her bags for New York City and never looked back. Emily's dream is to have a one-woman show that tells stories through her songs. Her music inspirations include Judy Garland, Patsy Cline, Rufus Wainwright and Antony and the Johnsons. Most recently, Emily was first runner-up on America's Got Talent showcasing some of the songs she will perform at The Franklin Theatre.
"Emily's story is our story," says Tatum Hauck Allsep, Founder/Executive Director for MHA. "We are honored for her to join our mission to heal the music."
Music Health Alliance has secured over $4.2 million dollars in life-changing healthcare resources to heal the music in the last two years. MHA has enabled more than 1,200 music industry professionals to receive the care they so desperately needed.
These stories include assisting an uninsured musician with life-saving brain surgery; a Grammy-winning songwriter receive Parkinson's medication enabling him to buy groceries and stop reusing disposable diapers; helping a southern rocker with a liver transplant; an esophageal cancer patient receive disability financial assistance while undergoing chemotherapy; and finding affordable health insurance for a songwriter for the first time in 30 years.
At Music Health Alliance, there is always a solution. The client is never alone.
Assistance is provided nationwide in all genres of music to anyone who has been in the music business at least two years. As a nonprofit, all of MHA's services are free. MHA depends on philanthropic donations, fundraising, and grants.
Tickets are available thru The Franklin Theatre Box Office starting Tuesday, October 7, in Franklin, TN or by calling (615) 538-2076.
Music Health Alliance is music's resource for healthcare.
The MHA mission is to heal the music by providing access to healthcare through services that PROTECT, DIRECT & CONNECT music industry professionals with medical and financial solutions. MHA services PROTECT clients with health insurance or alternative ways to pay for healthcare. They DIRECT by providing confidential guidance, education and navigation until one's healthcare need is resolved. MHA services CONNECT clients with resources like medicine, hospitals, doctors and financial aid to enable clients to pursue wellness. MHA provides compassionate and patient-driven healthcare support with a vision of long-term prevention of illness and overall wellness from the beginning to the end of life.
For donation Information, please click the link.