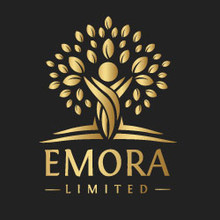 We're looking to reward our most dedicated staff. The right attitude is made with the right incentives!
(PRWEB) March 20, 2017
The rewards scheme has already given tremendous results; the firm's contractors are more eager than ever to contribute to the company's cause and clients are reaping the benefits.
About Emora Limited: http://www.emoralimited.co.uk/
Emora Limited has always been eager to provide new opportunities for their top performers. As firm believers in rewards-based learning, the firm has been taking extra steps to bring out the best attitudes in their employees. Most recently, they demonstrated this by offering a performance-based competition with significant prizes up for grabs. Though the firm mainly focusses on offering self-development opportunities – i.e. by coaching and mentoring their contractors in optional workshops – they have found offering material prizes helps to create a distinct buzz around the firm. Unsurprising, given the high standards of the rewards.
Most recently, Emora Limited offered the chance for employees to go and see the X Factor finalists from last year's show on tour. Managing Director, Lauren Harrison and the lucky winner had VIP access and were given the opportunity to meet and greet the finalists. To win, the firm hosted a performance-based competition to encourage increasing results. The winner was selected for demonstrating strong leadership skills and hitting multiple targets. Managing Director Lauren Harrison says the key to winning is in the right mind-set:
"We're looking to reward our most dedicated staff. The right attitude is made with the right incentives! We offer regular competitions in order to encourage healthy competition in a well-balanced environment. We feel that this helps to combat any self-doubt or lack of motivation in what can sometimes be a challenging environment."
Emora Limited specialises in unique marketing methods designed to provide clients with innovative marketing solutions. They pride themselves on their ability to deliver measurable results for the clients by delivering face-to-face marketing campaigns which help to increase customer acquisition, brand awareness and brand loyalty.
The firm is focussed on providing their clients with the best service possible, therefore it is important that motivation within the firm is high. With many more competitions planned for the coming year, Emora Limited's results look likely to keep on improving.