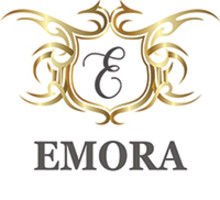 Your goals need to push you to be better and to progress, therefore it is vital to hit goals quickly and set a new more ambitious goal...
Nottingham (PRWEB) February 23, 2017
Lauren Harrison of sales and marketing firm Emora Ltd. recently gave an insightful speech at an important industry event in Manchester about goal setting. The business owner covered very helpful top tips to help her industry co-workers develop new skills and achieve their targets. Many people congratulated Miss Harrison on her speech and highlighted that they had learned many skills from the business owner's advice.
About Emora Limited: http://www.emoralimited.co.uk/
Miss Harrison covered a range of helpful goal setting tips in her speech including how the business owner herself overcame her struggle with goal setting when she first joined the sales and marketing industry as it was not something she had been used to in previous roles. However, the young entrepreneur has now learned that goal setting comes down to these 4 factors:
1 – Deciding what it is you want in life.
2 – Separating what's important from those things which are irrelevant/distracting
3 – Being able to self-motivate in tough patches
4 – Being able to gain confidence by actually achieving goals
Emora Ltd.'s Lauren Harrison uncovered that the key to achieving goals is developing the correct mindset which involves understanding that goals are there to be hit. "If you set goals and never hit them, this is a waste of your time," revealed Emora Ltd.'s business owner. "You should be a better version of yourself every time you set and hit your goals," added the young entrepreneur.
Emora Ltd. feels strongly that no matter what area a person sets goals in they should always get bigger and better each week. "Your goals need to push you to be better and to progress, therefore it is vital to hit goals quickly and set a new more ambitious goal," shared Lauren Harrison of Emora Ltd.
Miss Harrison added, "By setting a goal and saying, 'I'll do it later' or 'I'll try next week,' this is already admitting defeat. You need to be in the mindset of 'I will do this now,' and this will enable you to be on the fast track to hit your goals."
Emora Ltd. stresses the importance of aiming high when setting goals in order to feel challenged and motivated, as well as prepared to hit goals. This involves being 100% committed to a goal. Goals have to be something that a person really desires or they will struggle to commit as it is not something that they really want and this will not motivate an individual to succeed.
Emora Ltd. is an outsourced sales and marketing firm based in Nottingham. The firm specialises in a unique form of direct marketing which allows them to connect with consumers on a face-to-face basis. This often leads to long-lasting and personal business relationships between brand and consumer which, in turn, helps to increase customer acquisition, brand awareness and brand loyalty for their clients.
Emora Ltd. works tirelessly to encourage goal setting throughout not only their own firm but throughout the industry to help individuals feel motivated and confident about achieving their goals. The firm often hosts popular workshops for their own firm which helps their contractors to hit targets and develop new skills in order to achieve bigger goals.