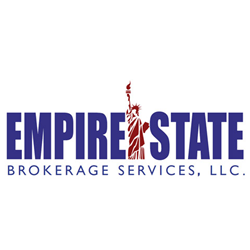 PLAINVIEW, NY (PRWEB) August 12, 2016
Empire State Brokerage Services, LLC announced today that it has reached an agreement with Starr Companies to represent their small business accounts.
The Starr BOP insurance program is available in Pennsylvania, New Jersey, Connecticut and Upstate, New York. It is not available in Metro New York City or Long Island.
The arrangement covers the following categories of small business:

Medical Offices
Professional Offices
Retail Operations
Technology
Wholesale Operations
Artisan Contractors (in all states except New York)
The arrangement with Starr Companies provides Empire State Brokerage Services, LLC new opportunities to underwrite the following lines of insurance through their portal:
Business Owner's Policies (BOP's)
Umbrella or Excess Casualty Options
The Business Owner's Policy options Starr Companies provides are renowned for their high quality and breadth of coverage. Their comprehensive Property and Liability coverages can include protection for everything from office buildings themselves to important paperwork housed within them.
All insurance policies are written by an admitted insurance company of Starr Companies.
Empire State Brokerage Services, LLC is excited to begin this agreement, as it will help the brokerage to conveniently provide quick service and varied policy package options to its clients online.
Retail agents interested in these packages can call Empire State Brokerage Services, LLC at (516) 396-4600.
About Starr Companies
Starr Companies (or Starr) is the worldwide marketing name for the operating insurance and travel assistance companies and subsidiaries of Starr International Company, Inc. and for the investment business of C.V. Starr & Co., Inc. and its subsidiaries. Starr is a leading insurance and investment organization with a presence on five continents; through its operating insurance companies, Starr provides property, casualty, and accident & health insurance products as well as a range of specialty coverages including aviation, marine, energy and excess casualty insurance. Starr's insurance company subsidiaries domiciled in the U.S., Bermuda, Hong Kong and Singapore each have an A.M. Best rating of "A" (Excellent). Starr's Lloyd's syndicate has a Standard & Poor's rating of "A+" (Strong). Starr's insurance company subsidiary domiciled in China has an A.M. Best rating of "A-" (Excellent).
About Empire State Brokerage Services, LLC
Empire State Brokerage Services, LLC is an independent brokerage firm, offering competitive rates on policy packages to assist retail insurance agencies with insurance placements. We've served agents nationwide since 2009, and we continue to assist our clients with the attention to detail and understanding they deserve. For more information, visit us online at http://www.empirebrokerage.com.