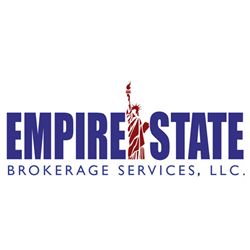 Plainview, NY (PRWEB) February 22, 2016
Empire State Brokerage Services, a wholesale insurance brokerage firm serving retail agents, has announced a new partnership with CFC Underwriting. Based in London, CFC Underwriting builds insurance packages that make it simple for small to medium businesses to manage their coverage.
The modular insurance packages offered by CFC Underwriting allow consumers to choose the coverage options they desire, and leave out the options that aren't necessary. With a custom-tailored policy that includes the right amount and types of coverage, businesses must only keep track of one policy with a single premium payment.
With this new partnership, Empire State Brokerage Services will be able to offer a variety of insurance products across multiple industries. Spanning from construction to technology to healthcare, Empire State Brokerage Services is able to accommodate the needs of many business, as well as educate them on the benefits of this coverage. Retail agents interested in insurance packages can call Empire State Brokerage Services at (516) 396-4600.
About Empire State Brokerage Services
Empire State Brokerage Services is an independent brokerage firm, offering competitive rates on policy packages to assist retail insurance agencies with insurance placements. We've served agents nationwide since 2009, and we continue to assist our clients with the attention to detail and understanding they deserve. For more information, visit us online at http://www.empirebrokerage.com.