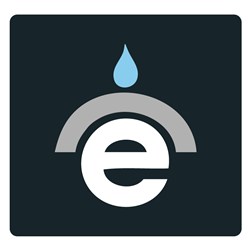 By joining [CJ], we are placing our brand and products in front of millions of potential customers.
Jenkintown, PA (PRWEB) July 29, 2013
EmpireCovers, a leading national provider of protective car, truck, boat, RV, powersports and patio furniture covers, is pleased to announce that it has expanded its affiliate marketing campaign and joined Commission Junction's (CJ) network of over 3,000 of the world's most elite companies. This expansion is a part of EmpireCovers' comprehensive marketing and branding strategy, which is designed to acquire new customers and increase overall brand awareness.
"By joining Commission Junction's affiliate network, we are opening the door to a significant new sales channel that will place our brand and products in front of millions of potential customers," said EmpireCovers' eCommerce Web Analytics Specialist, Scott Shemtov.
Adding to Commission Junction's impressive portfolio of advertisers in the automotive parts and accessories vertical, EmpireCovers is now entirely live on the CJ network. Offering a 10% commission rate, the company is actively accepting affiliate applications and looks to significantly expand its publisher base in the upcoming weeks.
With creative banners, text links, special deals and promotions, as well as a full datafeed, EmpireCovers is an attractive choice for a large assortment of publishers throughout the CJ network.
Shemtov adds, "In addition to the 10% commission rate for most categories, some of the benefits of joining our affiliate program include above average conversion rates and order values, creative offers, as well as a growing product line that will increase commission opportunities into the future."
Commission Junction publishers who are interested in becoming EmpireCovers affiliates can see more details about the program and sign up here.
Program Highlights

10% commission
Variety of banner ads
Variety of text links
Exclusive coupon codes
Full datafeed available
High average order value
Conversion rate at over 3 times the industry average
About EmpireCovers
Located in Jenkintown, PA, EmpireCovers specializes in manufacturing and selling the highest quality car, truck, boat, powersports and patio furniture protective covers. EmpireCovers has grown into a trusted brand and has earned its title as the "material experts" in automotive care. Consisting of just under 15 employees, EmpireCovers maintains a fully staffed call center, uses innovative social media and advertising strategies and implements the latest online tools to support both the EmpireCovers and EmpirePatioCovers websites.