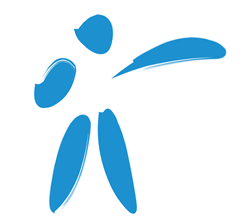 some have opted to first remove supplemental benefits like Maternity Insurance or Dental cover. Downsizes such as this can save between 20 to 35% on the total cost of a plan.
(PRWEB) December 11, 2014
Hong Kong's leading international private health insurance broker Pacific Prime has seen financial service firms scaling back health insurance employee benefits in the past 24 months.
International health insurance benefits for years were considered an essential draw to attract and retain employees in the financial service in Hong Kong, who were offered comprehensive benefits in a city with expensive medical facilities. Pacific Prime has seen over the past few years that this has become less evident as investment banks, hedge funds and private equity houses have begun scaling back international health benefits offered to staff.
Although not every firm has chosen to reduce benefits for their employees, it appears the larger investment banks have tended to do so. Smaller companies seem to have more flexibility with regards to retaining talent by providing rich health insurance plans, yet overall the industry has still seen reduced offers of medical benefits since 2009.
Instead of completely removing health cover on employee benefits, some have opted to first remove supplemental benefits like Maternity Insurance or Dental cover. Downsizes such as this can save between 20 to 35% on the total cost of a plan. Less fortunate employees are seeing limitations and caps on Outpatient and Inpatient benefits, new deductibles and excesses and fewer choices on room types in hospitals.
Many employees that still desire full health cover are now given the option of a 'Top Up' plan, which allows an employee and their family to select additional coverage at an added personal cost. In most cases the Top Up plan is offered by an alternate insurer, as core plans tend to be sourced from domestic insurers while additional benefits are provided through an international insurer.
Employees in the past would opt to return home to health insurance systems where they could be treated to a degree. Today however, employees who are permanently staying abroad are largely concerned with cover for pre-existing medical conditions. The flexibility of some Top Up plans means that the employees' cover can be transferred if they leave their company, without a break in the pre-existing medical conditions cover.
According to the report by Pacific Prime, the biggest challenge in arranging these plans revolves around pre-existing medical conditions and how they are managed. There is a risk of anti selection, where an employee chooses an upgrade to full coverage only when becoming seriously ill, "If the risk of this type of anti selection is not managed, then the loss ratio of the group will spiral out of control." - according to Pacific Prime Hong Kong. The danger arises when employees can no longer join in the plan because of now even higher costs, and the structure would collapse without new joiners, leaving the critically ill the only ones on the plan. Pacific Prime have offered several ways to avoid anti-selection: underwriting on entry, control of entry and exit dates, one time only options to join the Top Up.
The international broker has predicted the downsizing of company international health insurance benefits to continue into the future, while expecting the growth of Top Up plans as a feature for employee benefits across all industry sectors.