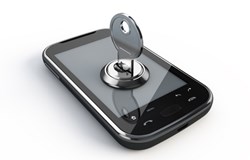 It is important for employers to put guidelines on employees cell phones to ensure the safety of their business.
Mesa, Arizona (PRWEB) September 20, 2013
While cell phones have become a necessity of daily life for most people throughout the world, these convenient devices do provide some significant risks with usage. It is the responsibility of employers to put guidelines in place to keep the workplace as safe as possible, and these rules should also apply to cell phones. While high tech security system equipment may keep an eye on employees on-site, it's often necessary to create rules for employers that are offsite and in particular those employees that drive frequently.
The safety and security professionals at SecuritySystemReviews.com, a site providing security system reviews, including Vivint reviews, created a list of tips for employers to follow in order to create a safer workplace. SecuritySystemReviews.com is the premier online resource for anyone researching a security system.
1. Many employers are opting to require that employees only use hands-free devices while on the job. A hands-free device can still provide a distraction to a driver, and should be used in a limited capacity while driving, but it does offer a lowered risk of accident because of cell phone usage.
2. If an employee is in an accident or is charged with a traffic violation that is the result of cell phone usage, employers may want to consider making the employee responsible for any fees associated with the incident.
3. Require that all employees participate in driver safety courses, both prior to starting a new position, and also throughout the course of one's career as a refresher. Not only do many driver safety courses teach the importance of avoiding cell phone usage while driving, but these types of courses are great for the overall reduction of accidents and injuries.
4. Create a system of punishments for drivers that have issues with cell phone usage while driving. For many companies that are enacting similar policies, the final course of action prior to a termination is to forbid the employee from any cell phone usage while in a company vehicle.
5. Consider providing employees, particularly those whose duties include driving, with a call forwarding or answering service. This will discourage employees from taking phone calls while driving and will help employees to avoid missed phone calls.
About SecuritySystemReviews.com
SecuritySystemReviews.com is the leading online provider of information to help individuals prepare for security system installation. The site features reviews and rankings of the top home security systems throughout the country, as well as blogs, news and tips related to the industry. The fully independent site also provides valuable pricing information, discounts and coupons to help consumers save money during the installation of a security system.