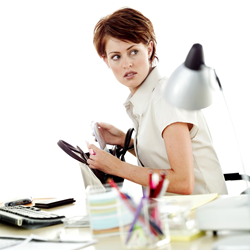 Employee theft is a concern of any business owner, knowing what to look for and how to prevent it is important to maintain a healthy business.
Chicago, Illinois (PRWEB) September 24, 2013
Theft by employees is an all-too-common problem for many business owners throughout the country. In particular, small businesses are particularly vulnerable to the threat of theft, and numerous research studies have shown that the less likely an employee feels it is they will be caught, the more likely they are to steal.
AlarmSystemReport.com, a leading provider of alarm system reviews of the top alarm systems, has created a list of tips for business owners to avoid being the victim of theft.
AlarmSystemReport.com is a third-party source of information for individuals when choosing an alarm system.
1. One of the best ways to avoid theft by employees is to perform thorough pre-employment background checks. Background checks are particularly important for employees who will be handling cash, expensive merchandise, or who will have access to vital customer and financial information. There are specific laws concerning pre-employment background checks that may vary by state and it's up to the employer to know these laws and perform complete, yet lawful checks on employees before offering employment.
2. Many employers fail to check references, but this is a great way to gauge the character of a potential employee, and prevent future theft.
3. Learn about alarm systems and security systems, and choose one that's not only adequate to protect against external threats, but also internal threats. For example, many alarm and security systems can be equipped with surveillance cameras that can be placed around cash registers and other sensitive areas. A closed circuit television system will not only help an employer monitor their business, but also acts as a deterrent to employees considering theft, when they know it's in place.
4. Clearly communication rules, regulations and guidelines to all employees. Create a code of conduct that is clearly stated to employees both at the start of employment, and as changes may be made to the code.
5. Know the warning signs, such as an employee that lies frequently or seems to be living beyond their means or spending lavishly suddenly.
6. For larger businesses it may be advisable to use cards for access, rather than keys, because keys can be duplicated fairly easily. If keys are given to employees, they should be engraved with a phrase such as "No Duplicates," or "Do Not Duplicate."
7. Always have more than one employee on-site, particularly during nightly close-out duties.
About AlarmSystemReport.com
AlarmSystemReport.com is an independent, third-party provider of information and reviews regarding alarm systems. The site provides comparisons of top alarm companies for consumers, as well as valuable pricing information and coupons, such as Vivint discount codes.