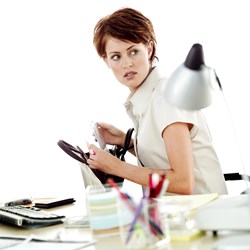 This list of tips from industry experts will help business owners ensure they are employing trustworthy people and minimize employee theft.
Richmond, Virginia (PRWEB) January 07, 2014
Nearly every business owner knows having security systems in place is the best way to avoid not only external theft, but also internal theft—namely, from employees. While this certainly holds true, if an employer does discover theft through a security video, or by any means, they may find themselves asking, what now?
The team at Security System Reviews, a site providing reviews and rankings of top security systems on a state-by-state basis, from North Carolina security systems all the way to North Dakota security systems, has put together a list of tips to help employers handle a theft by an employee.
1. It's very important to collect all the necessary facts and evidence before proceeding with any action, otherwise the employer can end up with a wrongful termination lawsuit. Evidence can include witness statements, video from a security system, bank statements, or any other hard proof that demonstrates the employee has done something wrong.
2. Carefully review the company termination policy before speaking with the employee at all. Read through any necessary documents, such as employee manuals, to determine the proper protocol for handling the situation. It's also necessary to review employee contracts, and collective bargaining agreements. For companies that have at-will employment policies, there may be no reason against firing the employee immediately.
3. The employee should be terminated, once the above steps are completed. Most companies will provide a written statement of why the employee was fired, and this can be useful if a lawsuit is later brought against the employer.
4. Contact law enforcement, rather than trying to handle the theft internally. It's important that employers not threaten the person they're firing. The police should be the ones to handle the situation on a criminal level.
5. Rather than attempting to cover losses by taking the money from the person's paycheck, it's best to handle the situation in small claims court. Many states have laws dictating how much of an employee's paycheck can be garnished because of theft.
6. Employers should share minimal information with other employees about the situation. A fired employee can potentially file a defamation lawsuit if too much information is shared, so only give other employees the bare necessities to understand what's going on.
Theft by an employee is an unfortunate situation, and even the best security system often can't prevent this situation from occurring, but it's important that employers remain calm and handle the situation professionally.
About SecuritySystemReviews.com
Security System Reviews is a site that provides comprehensive and unbiased reviews of the country's top security companies and equipment. All information is accessible and user-friendly, while being located in one convenient location. Additionally, consumers can find valuable coupons and discount codes which can be applied to the cost of the installation of a security system.