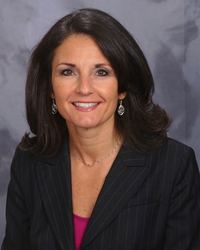 Employee engagement can be a big differentiator in your marketplace and improve client retention,
Fairfield, CT (PRWEB) August 28, 2014
When many common denominators exist, what differentiates and brings customers back in today's highly competitive business market? The quality of the offerings and the people who provide them. The level of employee engagement has a direct impact on whether customers return to the same vendor, or try a competitor. With good and bad reviews of products just one click away on the internet, stories of excellent customer service can spread very quickly. Disastrous customer service experiences can become viral in minutes. "Employee engagement can be a big differentiator in your marketplace and improve client retention," says Denise Graziano, President and CEO of Graziano Associates .
According to the Workplace Research Foundation, increasing employee engagement programs by 10% can increase profits by $2400 per employee per year. Also, increased employee engagement can equal a 12% increase in customer satisfaction, which then raises revenue and margins. Research has also found a huge difference in workplace culture when employees are engaged vs. disengaged. Engaged employees can impact everything from operating income, to employee satisfaction and promoting their company within their social circles, to the number of sick days employees take every year. For example, in companies that work to create brand ambassadors, employees take an average of 2.69 sick days a year while disengaged employees take 6.19 days a year. How do companies create a culture of happy, engaged employees who become brand ambassadors? "It starts at the top and is consistent down through the ranks," says Denise Graziano.
Five Employee Engagement - Client Retention Tips
(To see a case study of 5 employee engagement/client retention lessons learned from all levels of a cruise ship staff, see full article here).
1 Happy, energetic people, who genuinely seem to enjoy their work are infectious.
Does your team give off that positive vibe to your customers? How do you to foster that environment for them? There must be a company culture approach for a happy work place, with the goal of keeping customers coming back.
2 Get to know your clients.
Although employees may interact with many new clients each day, it is possible to create a bond with them. It builds a relationship with them. Even the "if you like that product, you might like this one" approach many online retailers use shows an interest in the client's satisfaction.
3 Professionalism, respect and courtesy amplify your brand.
Each staff member should be professional and courteous whether "in uniform" or not. Employees should be good company ambassadors at all times.
4 Appreciate your clients and ask for their future business.
Upon conclusion of a transaction, employee should thank the customers for their business. These gestures create positive experiences, which encourages repeat business.
5 Clients are appreciated by all employees.
The corporate culture should be consistent from top down through the ranks. Examples set by the senior execs should be modeled throughout the company. It can improve your bottom line,
Small gestures can go a long way to make customers feel welcome and appreciated. In a commoditized industry especially, remember that differentiators matter — the quality of the product and the people that provide it. Take some small steps today in your company or department today that will engage your customers and keep them coming back.
A strategic thinker and leader with over 27 years of business experience, Denise Graziano is President of Graziano Associates and author of the forthcoming book Once a Client, Always a Client™, and creator of Client Relationship Mastery™—the formula designed to help sales professionals retain clients in today's competitive business landscape. To have Denise Graziano speak to your corporation or sales team, contact her at 203-254-0195. Please visit http://www.grazianoassoc.com for more information.
Graziano Associates is a marketing and promotions firm which helps clients to get the best results from their sales messaging, client retention, employee motivation, event presence, and trade show performance. Founded in 1992, Graziano Associates is based in Fairfield, CT.