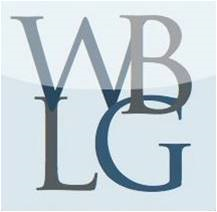 San Diego, CA (PRWEB) May 20, 2014
Webb & Bordson's case which pitted Ameriguard Security Services, a company with over 500 employees providing security services to the military in Southern California, against a group of 100 program trainees in a class action suit filed with the Fresno courts has captured the attention of many California residents. The case took place in San Diego County Superior Court and was named Rutledge v AmeriGuard Security Services, Inc. DOCKET No. 37-2010-00086129. Judge: Joan M. Lewis Trial type: Bench 3 weeks. Verdict/Judgment Date: 8/1/2013. In this heated battle, the smaller party went up against the big corporation and lost. The former Ameriguard trainees sued the company for back pay for the two hour training exercise that they were required to take prior to being employed by the security company.
"Class action defendants typically fail and pay out and settle even if they have done nothing wrong, however in some cases defendants will defend themselves to the end. That's what our client did, and we went all the way through the end of trial and were victorious," said the San Diego employment lawyer for Ameriguard, Lenden Webb.
Webb & Bordson, APC represented Ameriguard in the case, arguing that the trainees were not technically employed by Ameriguard when the training expense was incurred. Ameriguard nonetheless decided to pay for the two hour required training for the employees, but the trainees argued that the pay was not received in a timely manner. Three days later, the class action suit was filed, suing for 4.2 million dollars; far more than the back pay they claimed they were owed.
"Under labor code section 203 an employee is eligible for up to 30 days of wages for an employer who fails to pay them on a timely basis. In this action, we were subject potentially to a months' worth of wages for 100 different employees, which for an employer who runs on thin margins and economies of scale, can spell disastrous. With a total claim value of over 4.2 million our client was faced with the possibility of closing its doors if they lost this lawsuit. With over 550 employees some of which were not affected in this lawsuit, that would have been very sad for the other 450 employees who depend on this job for their livelihood," Webb said.
In a radio interview with Gabe Dillard from the Business Journal, Webb celebrated the decision and expressed satisfaction about his client's decision to contest the lawsuit.
"Labor code section 218.5 just passed on Jan 1, 2014 to say that an employer can only get its attorney's fees for winning a lawsuit against its employees if the lawsuit was brought in bad faith. This new labor code continues to erode California's image as a very unfriendly state to run a business. This change also encourages employees to bring incredibly costly lawsuits without fear of any reprimand for financial repercussions. It will only cause to continually send California to further downward spiral its business climate," Webb stated during the interview.
About Webb & Bordosn, APC
Webb & Bordson, APC is a civil law firm with offices in both Fresno and San Diego, California, specializing in Business Litigation, Employment Law, and Family Law. They speak Spanish, German and Punjab for clients who may need their services. Visit their website for contact information at http://wblawgroup.com/.
PR Contact
Jimena Cortes
949-861-8414
info(at)WizardMedia(dot)net
http://www.WizardMedia.net