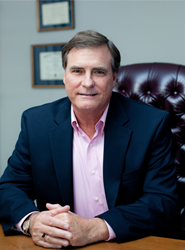 "We are committed to making our company culture as positive and engaging as our simulations." - Joseph Sefcik, Founder and President
(PRWEB) June 29, 2015
Employment Technologies Corporation (ETC) is named as one of "Central Florida's 2015 Best Places to Work" by the Orlando Business Journal. This is the second consecutive year Employment Technologies has been recognized for contributing to the health of Central Florida's economy by providing a rewarding employment opportunity and business culture.
"We are thrilled to be named a 'Best Place to Work' for the second year because it reflects our value for our people," shares Joseph Sefcik, Company Founder and President. "We are committed to making our company culture as positive and engaging as our simulations."
The global leader in employment simulations, Employment Technologies' advanced simulation technologies enable companies to predict job performance with scientific precision. Sefcik and his wife, Eugenia, founded the company 20 years ago on the principles of innovation, integrity and collaboration.
"We strive to create a team approach to delivering engaging simulation products, encouraging each individual to use their gifts and abilities. This achievement is a reflection of how well we work together. This year's award is even more significant as it marks our 20th year in operation," said Sefcik.
Selection was determined by an independent company and is based on each firm's score on an anonymous employee engagement survey, scoring workplace satisfaction in categories ranging from team effectiveness to manager effectiveness, retention risks to alignment with company goals.
Employment Technologies is the inventor and world's #1 developer of employment simulations. An unprecedented five-time national "Top HR Product of the Year" award recipient, Employment Technologies' signature line of EASy Simulations improves hiring, accelerates employee performance, and inspires success. To learn more, visit http://www.etc-easy.com.