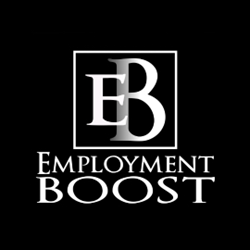 CHICAGO (PRWEB) September 15, 2021
For many American job seekers, undergraduate education is the first set of building blocks in a lifetime of career success. The college to career transition seemingly promises additional benefits, increased salaries, and long-term achievement in a designated field of study, however, a student's prospects do not always align with their specific educational background. In fact, 64% of the American workforce is in a position that does not match their undergraduate degree.
"Life should come with a disclaimer that all things are subject to change. What you want to do now may not be what you want to do at 40. With that in mind, you see so many people come out of college with no plan, and you realize that people take on $50,000 to $100,000 in debt just to check the box of having a degree," says James Philip, Managing Director at Heavy Hitter Holdings and author of the upcoming book Headwind. "Wouldn't it make sense then to invest the requisite time and energy into developing a proper college plan?"
In this new report that features insights from business owners throughout the US, leading professional resume writers and outplacement provider Employment BOOST uncovers a growing divide between corporate America's requirements of the newly minted college graduates and the training and education that US colleges are providing to students based on their individual degree choices.
To download the recently published report, please click here.
About Employment BOOST:
Employment BOOST is a Troy, Michigan and Chicago, Illinois based career services boutique that provides outplacement services, professional resume writing services and critiquing, executive resume services, cover letter development, resume distribution, personal branding, and interview coaching to job seekers across the nation. For more than a decade, Employment BOOST has consistently been helping people achieve career satisfaction. Employment BOOST's in-house team of Certified Professional Resume Writers (CPRW), Certified Professional Career Coaches (CPCC), and SHRM-Certified Professionals is unique positioned to guide today's professionals with every aspect of a job hunt and career progression. For more information on Employment BOOST, please call 888-468-6495 or visit https://employmentboost.com.