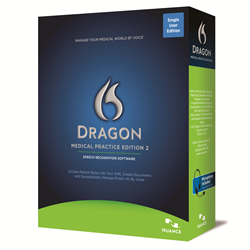 Empowerment Systems is delighted to offer this amazing and empowering technology to orthopedists
West Bloomfield, MI (PRWEB) February 26, 2015
Empowerment Systems announces the availability of Dragon Medical Practice Edition 2.2 for orthopedists - bringing the most advanced speech-recognition technology to an important healthcare specialty. Orthopedists can now experience the full benefit of a speech-enabled practice backed by Empowerment Systems which offers value-added installation, training, and support services to ensure successful integration with EMR software.
"Empowerment Systems is delighted to offer this amazing and empowering technology to orthopedists," said Paul Rochlen, President of Empowerment Systems – 1dragonsource. "Our goal is to integrate speech-recognition into the practice so that providers can spend less time on documentation and more time with their patients."
Dragon Medical Practice Edition 2.2 is the most advanced speech recognition solution available for orthopedists. With over 90 medical specialty and subspecialty vocabularies included with the software, the most complex terminology and phrasing is transcribed with approximately 99% accuracy – accents included. From intramedullary rods to arthroplasty, Dragon Medical Practice Edition 2.2 understands the terminology unique to orthopedics to create clinical documentation and correspondence approximately three times faster than typing.
Dragon Medical Practice Edition 2.2 helps clinicians overcome the frustrations associated with EHR adoption. Rather than type, often with two fingers, providers can dictate at a normal rate of speech to comprehensively document patient encounters providing confidence when confronted with audits or legal challenges.
"I like to ask providers what grade they got in their medical school typing class," says Rochlen, "It usually gets a chuckle and a 'What typing class?' response."
Medical practices have experienced significant increases in productivity resulting from integrating Dragon Medical Practice Edition 2.2 speech-recognition technology. Empowerment Systems' passion for speech-recognition shows with their highly trained technical support staff and their ability to integrate speech-recognition into a wide variety of environments. Empowerment Systems has the knowledge and experience to help you use Dragon Medical to save your practice valuable time and money.
For more information about Dragon Medical Practice Edition 2 visit: http://www.1dragonsource.com/
About Empowerment Systems:
With a sense of humor and more than 19 years of experience, Empowerment Systems is dedicated to helping clients integrate speech-recognition into their medical practices by supplying the software, training, and post-installation support.