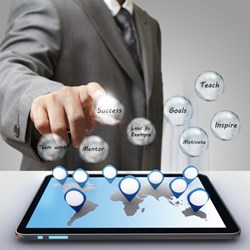 Coders have access to a tremendous amount of protected personal data and the potential to run afoul of the law, even accidentally, is great.
Denville, NJ (PRWEB) November 05, 2013
"Coders work with sensitive and confidential information. Patient privacy is protected by law and any disclosure, even by chance, could easily land a clinic in an expensive lawsuit. Medical coding and billing specialists work with integrated EMRs as part of their daily tasks and are privy to a wide variety of private patient data. An impeccable code of ethics is one of the most important skills coders bring to the job," said Chhoda.
He added that electronic medical records provide coders with the tools to hasten reimbursement requests, track and monitor claims, and contact patients about balances that are owed. Access to medical, financial and insurance data about each patient is part of the job, and Chhoda noted that clinicians should develop a strict code of behavior, put it in writing and ensure that each staff member comprehends it and the ramifications for violations.
It is essential that clinicians ensure that all physical therapy management members are aware of privacy laws and the consequences of releasing client information improperly.
According to Chhoda, staff members need to know that patient data can only be released to clients if they submit a written request and gossip won't be tolerated. No patient information encountered within the confines of the practice is to be shared, not even with co-workers, unless it's in the line of duty.
He noted that even a seemingly innocent comment can set the stage for litigation through a violation of administrative, case, common or statutory law. Depending upon the type of suit that's filed, financial penalties can range from thousands to millions of dollars, in addition to jail time. The practice owner and coder can be held responsible. The loss of reputation and clients can be so severe that a practice never recovers.
It is a coding specialist's job to file accurate and timely reimbursement claims and an EMR provides the tools to accomplish that task quickly and efficiently. Coders have access to a tremendous amount of protected personal data and the potential to run afoul of the law, even accidentally, is great. It's far more important for clinicians that their coder possesses superior moral and ethical standards than warp speed typing skills.
Chhoda's office can be reached by phone at 201-535-4475. For more information, visit the website at http://www.emrnews.com.
About Nitin Chhoda
Nitin Chhoda PT, DPT is a licensed physical therapist, a certified strength and conditioning specialist and an entrepreneur. He is the author of "Physical Therapy Marketing For The New Economy" and "Marketing for Physical Therapy Clinics" and is a prolific speaker, writer and creator of products and systems to streamline medical billing and coding, electronic medical records, health care practice management and marketing to increase referrals. He has been featured in numerous industry magazines, major radio and broadcast media, and is the founder of Referral Ignition training systems and the annual Private Practice Summit. Chhoda speaks extensively throughout the U.S., Canada and Asia. He is also the creator of the Therapy Newsletter and Clinical Contact, both web-based services to help private practices improve communication with patients, delivery better quality of care and boost patient retention.